The R17 ultra-lightweight vacuum has nearly the same features as the SupraLite Premium but with a few extra benefits. Designed for today's carpet styles and busy families, the R17 has a soft carpet baseplate making it easy to vacuum ultra-plush carpeting without bogging down and being hard to push. In addition to a seven-year warranty, this machine is eligible for 17 service visits to your participating local Riccar retailer. Bring in your vacuum and have the belt and other critical features checked to make sure your R17 cleans reliably for many years. This model features a Hall sensor with a lifetime belt which virtually eliminates downtime due to broken belts. It's light enough to carry up and down stairs and has a 40-foot power cord to clean room after room without stopping. Equipped with a self-sealing, charcoal-infused HEPA media bag to trap dust and dirt, it also has rubber wheels and a non-marking bumper, a two-speed motor, and a metal brush roll with replaceable brush strips that can be customized for delicate floor types or rugs. Because most homes have at least some bare floors, the R17 has a rubber squeegee that gently corrals dust and debris for easy removal.
Features:
Hall sensor that detects jams and stops the vacuum so you can clear it
Two motor speeds
Long 40-foot cord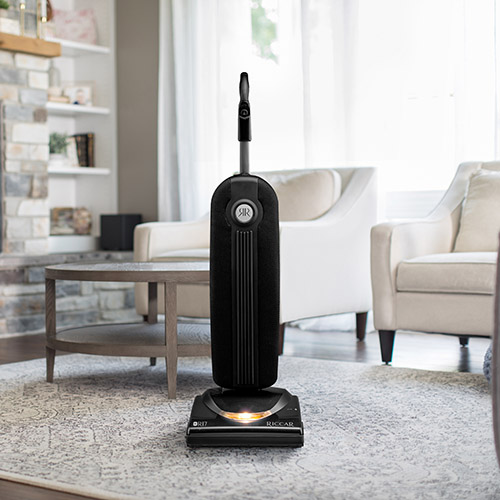 A Premium Vacuum. With Premium Features:
The R17 brings a lot to the table in terms of features, including a two-speed motor, a squeegee for cleaning bare floors, and a durable metal brush roll with replaceable strips.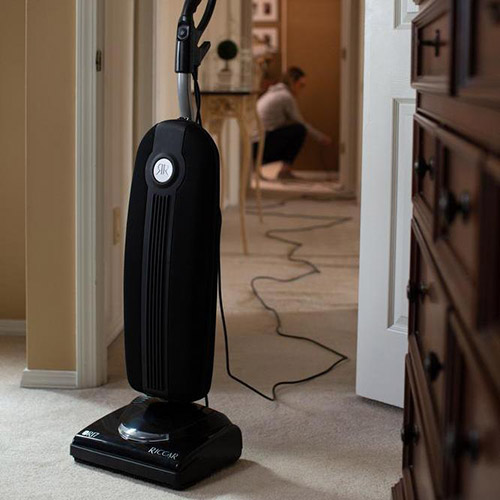 Extra Long Cord:
The R17 has a 40-foot cord, good for reaching multiple rooms without having to find a new outlet.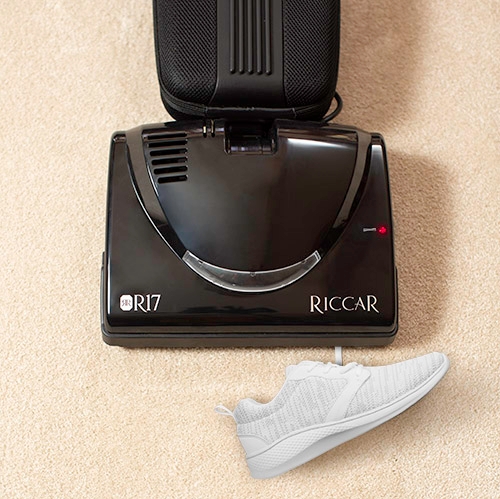 Protected from Jams:
The R17 is equipped with a Hall sensor, which stops the vacuum when a jam is detected. When you see the red light, clear the jam and get back to cleaning.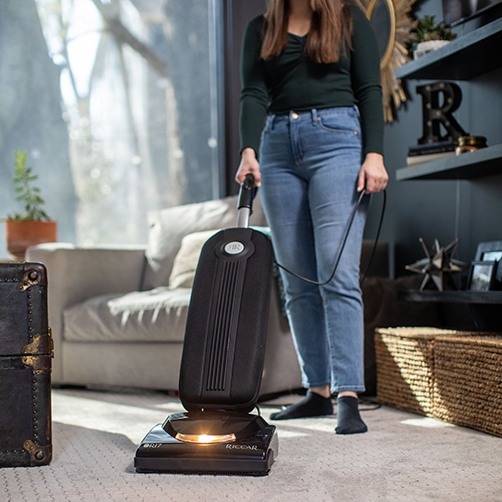 Just Outstanding on Carpet:
The R17 has a baseplate designed to move seamlessly across the carpet, not bogging down as other uprights can due to the thick fibers.