The specially designed head and super absorbent microfiber rollers remove all dirty water and debris into the dirty water tank. The dual-tank system ensures that dirty and fresh water are never mixed, so only fresh water is fed onto the self-rotating rollers. The FC 3 is the perfect partner for all sealed hard flooring including laminate, tiles, stone, and wooden floors, leaving them dry in just two minutes. Adding Kärcher's specially formulated detergent to the clean water tank helps remove stubborn dirt, cares for your flooring, and leaves a fresh scent.  Once your floors are sparkling, the FC 3 can be stored back on its docking station with the rollers being placed into your washing machine or dishwasher for easy cleaning.
Suitable for all hard floors (e.g. sealed, oiled, waxed parquet, laminate, tiles, PVC, vinyl)
Low residual moisture means that floors can be walked on again after approximately 2 minutes.
Wide range of cleaning agents and care products for all types of floors.
Approx. 20 minutes of run time thanks to the strong lithium-ion battery
Maximum freedom of movement when cleaning thanks to being independent of power outlets – no need to keep changing outlets.
Three-stage LED display acts as an intuitive battery level indicator.
Practical storage and parking of the device and rollers.
Includes:
2-tank system
Pair of universal rollers, yellow
Detergents: Floor cleaning Universal RM 536, 500 ml
Parking station with roller storage
Battery charger
Vacuum Specialists offers the highest quality Commercial Cleaning Equipment and Accessories at the lowest prices in Canada, and are the largest supplier of Commercial Vacuum Cleaners and Industrial Cleaning Equipment in Canada. Shop online to take advantage of our Lowest Price Guarantee and Free Shipping or visit one of our three convenient store locations in Northwest Calgary, Southwest Calgary and Airdrie.
Our friendly specialists could address you to choose a RIGHT Commercial Vacuum and parts according to your Commercial Cleaning needs. Please give us a call or click right bottom corner Green Circle to leave a message.
---
FEATURES AND BENEFITS: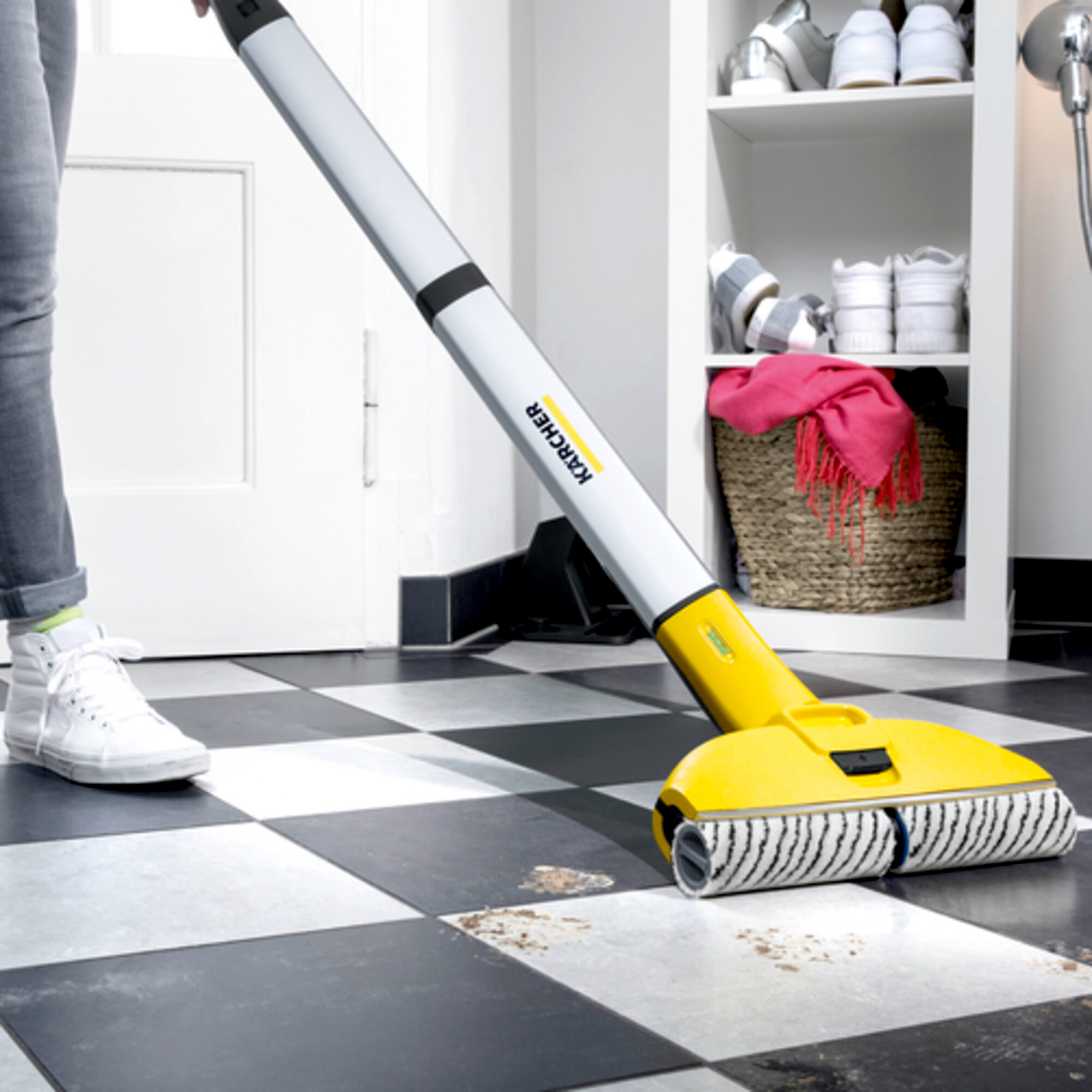 Removes spills and dried on liquid.
Replaces the traditional mop and bucket Cleans right up to the edge.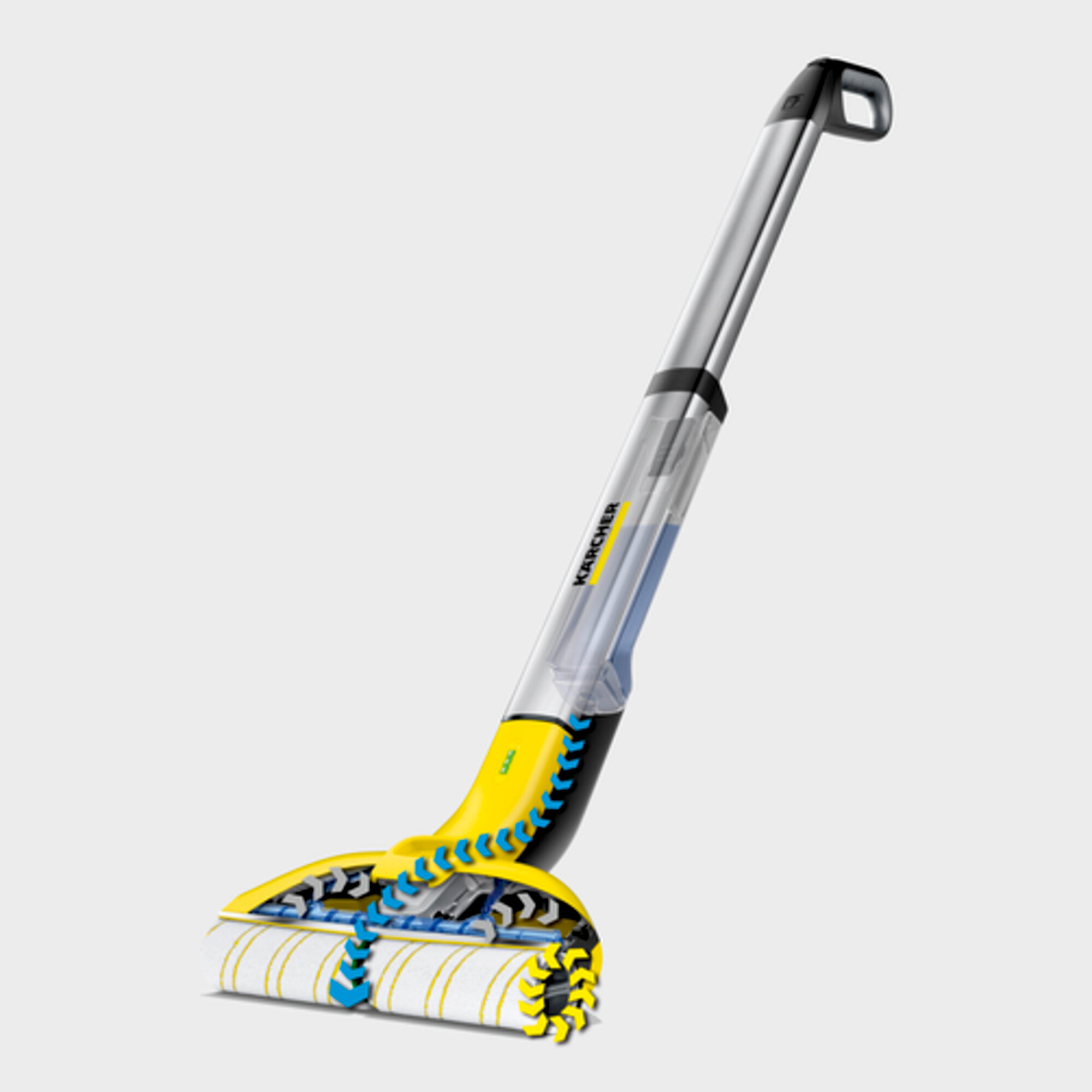 Wiping is 20 percent* cleaner than with a mop and much more convenient
2-tank system: Permanent wetting of the rollers from the fresh water tank while the dirt is collected in the waste water tank. Effortless: No dragging a bucket around, no wringing out the floor cleaning cloth by hand, no scrubbing. Rollers are machine-washable at 60 °C.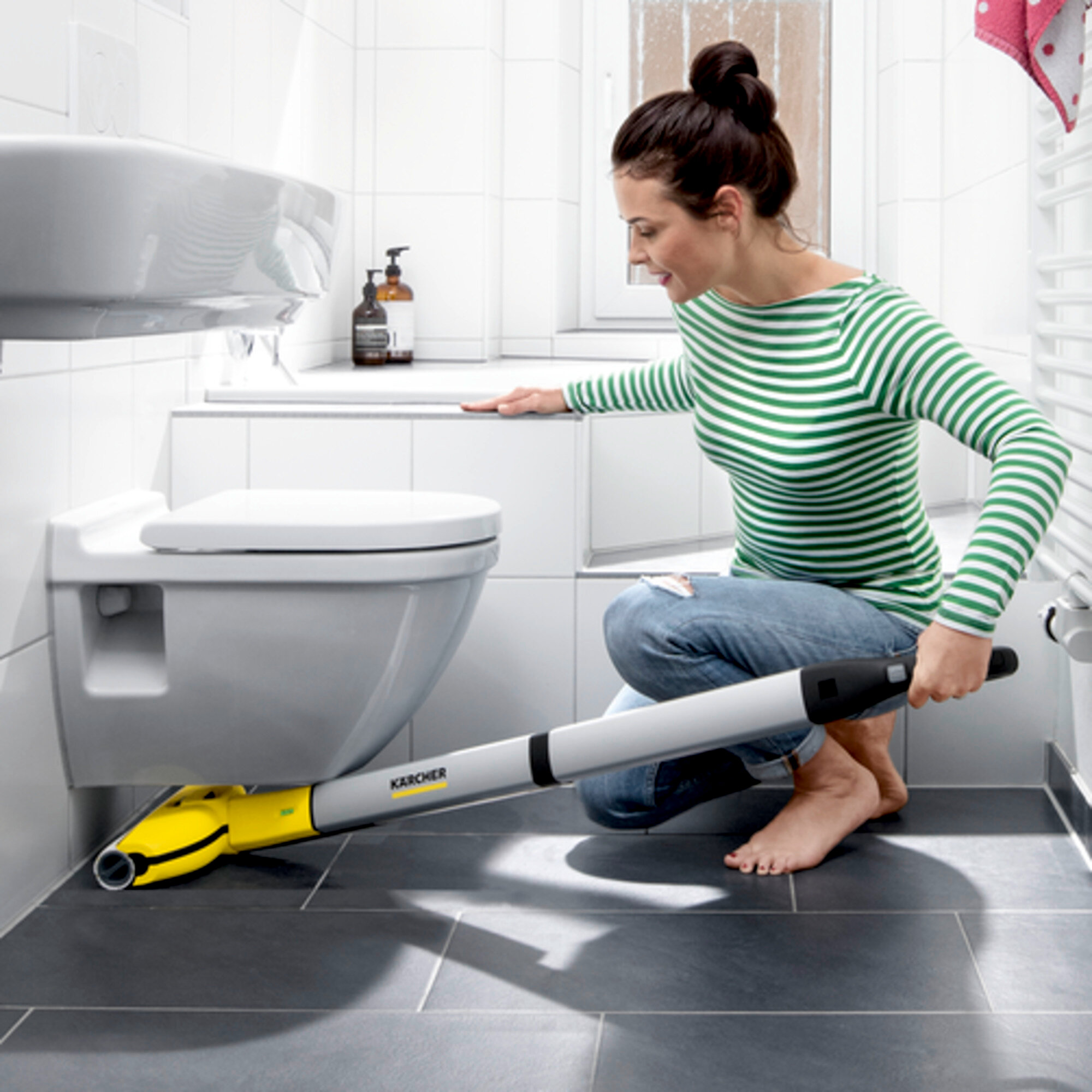 Slimline product design and floor head with swivel joint
Effortless cleaning under furniture and around objects. Simple transport and comfortable use thanks to low product weight. Compact storage.