Robust, designed with a double-walled frame and swerving side brush, the battery powered walk-behind sweeper KM 85/50 W Bp impresses in tough applications in the industrial environment. The reliable and compact machine is comfortable and intuitive to operate via a push handle, has forward and reverse traction drive and cleans up to 4725 m²/h with use of the optional side brush on the left. The floating sweeper roller is automatically adapted to the ground, thus also ensuring excellent results on uneven terrain or in the case of large volumes of dirt. A large flat pleated filter makes possible virtually dust-free work, whereas a dual scraper guarantees effective cleaning. The main sweeper roller and filter are very simple to change without the need for any tools. This and many other details, such as a disc brake and the Kärcher Home Base for simple carrying of additional cleaning utensils, round off the successful overall concept.
Designed to yield ride-on productivity at a walk-behind size
Ideal for indoor facilities where there is a mixture of congested areas and open spaces such as aisles
Ideal choice for locations where a rider sweeper is too big, but available walk-behind choices are too small
Forward traction drive
Low weight and low noise level operation
Sweeper with 105 Ah wet battery
Includes:
Polyester flat pleated filter
Filter cleaning manual
Forwards traction drive
Backwards traction drive
Main sweeper roller, floating
Waste container, mobile
Coarse dirt flap
Overhead sweeping principle
Suction
Powerful traction drive
Outdoor use
Indoor use
Battery indicator
Elapsed time counter
Suction volume regulation
Side brush, can be lifted/adjusted
Features and benefits: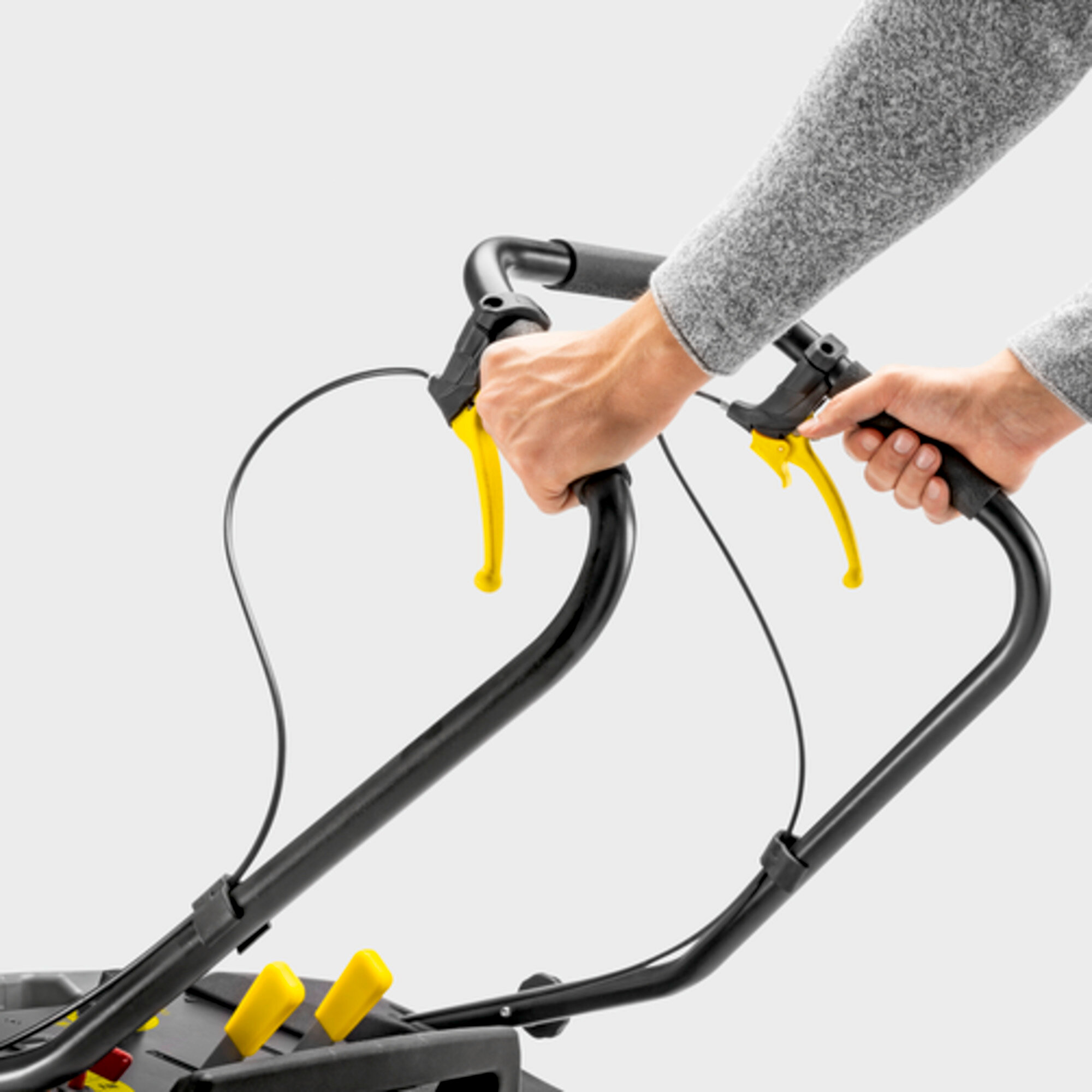 Forward and reverse traction drive via the push handle
Intuitive, simple and user-friendly operation. Maximum maneuverability of the machine. Standard disc brake for safe deceleration at all times.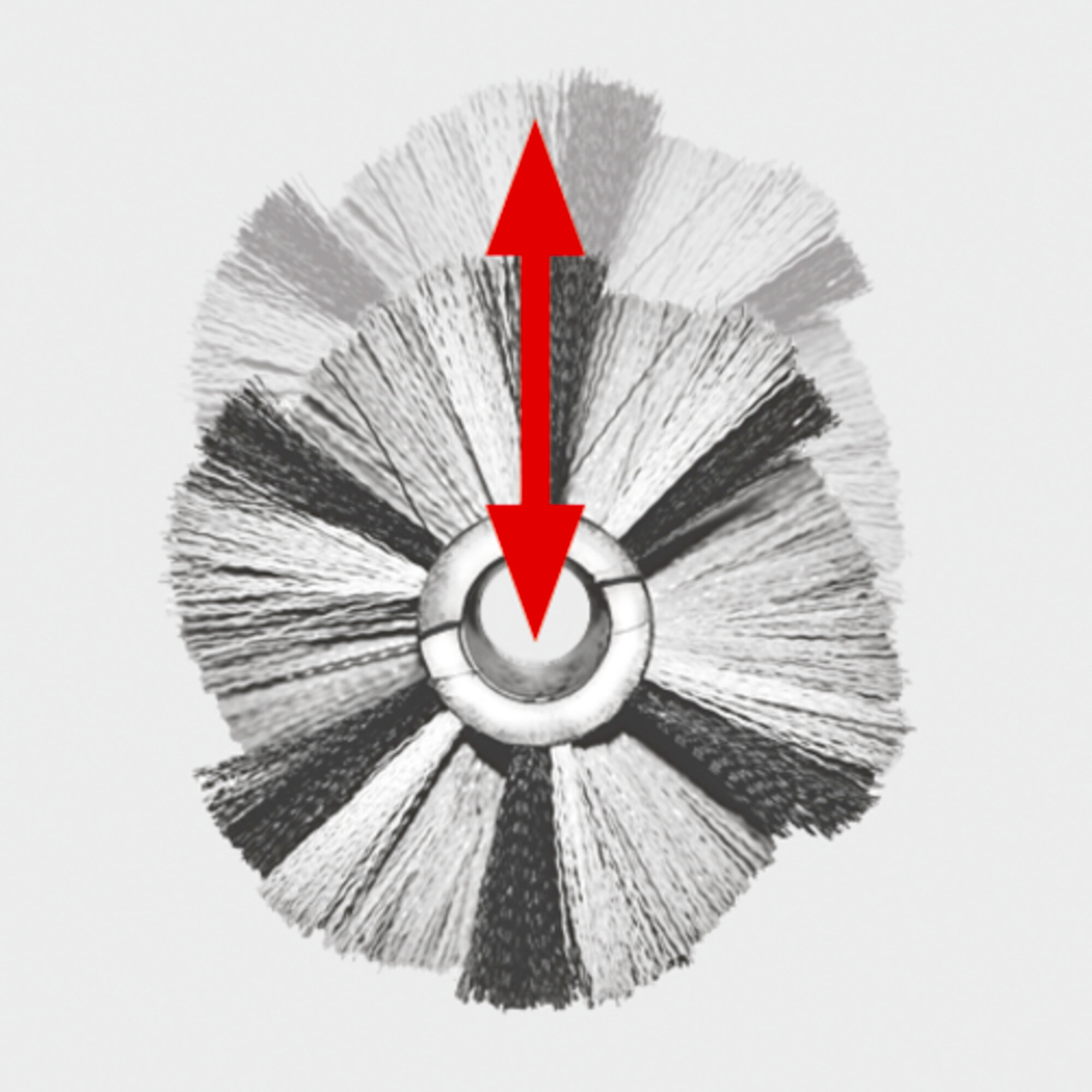 Floating main sweeper roller
Excellent dirt pick-up also in the case of bumps/unevenness. No wear adjustment is required. Efficient and fast cleaning.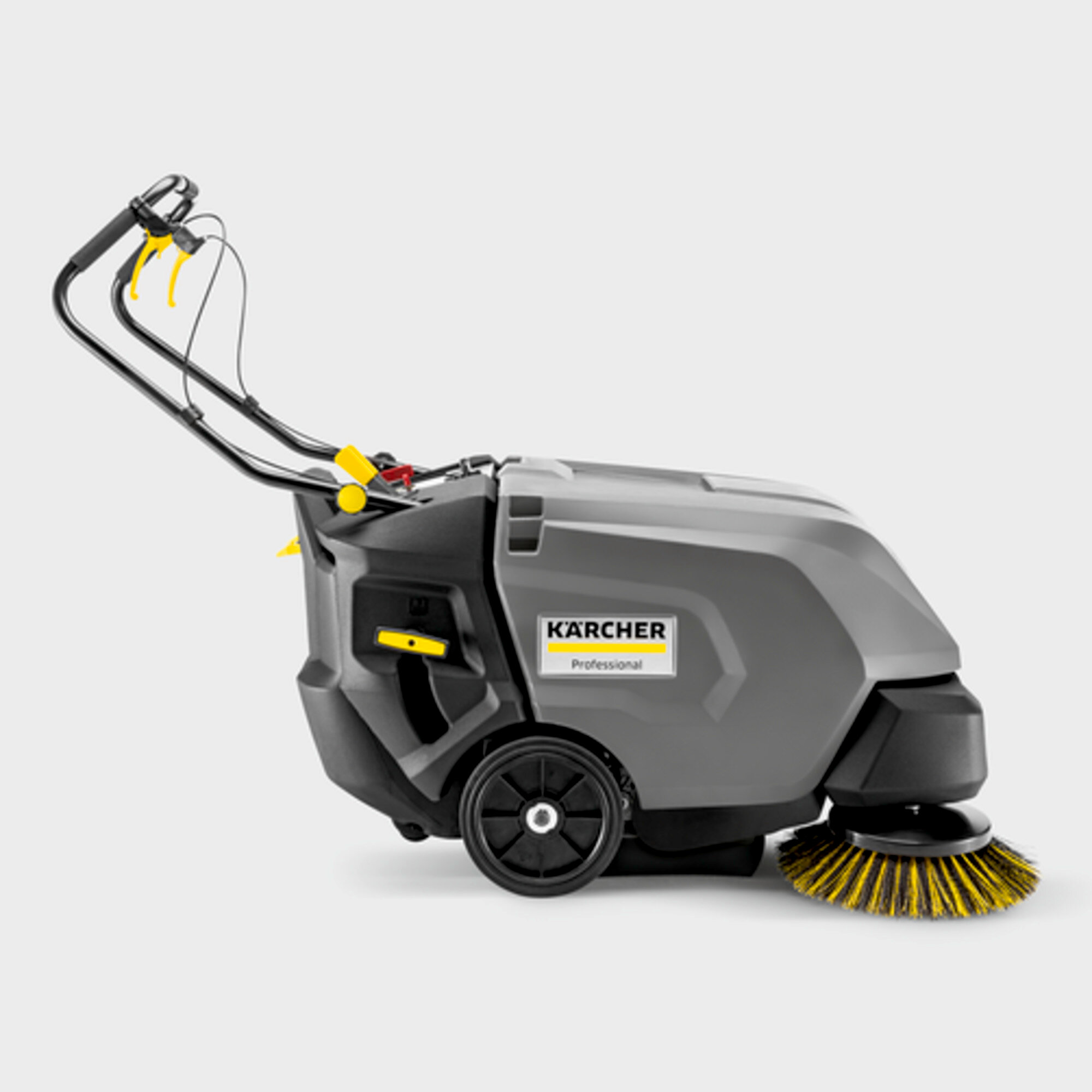 Robust and reliable for tough applications
Sturdy, double-walled rotary frame. Swerving the side brush prevents damage. Large wheels for enhanced operating comfort.
---
Vacuum Specialists offers the highest quality Commercial Cleaning Equipment and Accessories at the lowest prices in Canada, and are the largest supplier of Commercial Vacuum Cleaners and Industrial Cleaning Equipment in Canada. Shop online to take advantage of our Lowest Price Guarantee and Free Shipping or visit one of our three convenient store locations in Northwest Calgary, Southwest Calgary and Airdrie.
Our friendly specialists could help you to choose the RIGHT Commercial Vacuum and parts according to your Commercial Cleaning needs. Please give us a call or click right bottom corner Green Circle to leave a message.