For fast and effective cleaning of machines, vehicles, workshops and construction sites: the Kärcher NT 30/1 Tact wet and dry vacuum cleaner is a universal machine for professional operators from various industries. This compact multi-purpose vacuum has an impressive Tact automatic filter cleaning system and a moisture-resistant PES flat pleated filter for the dust-free removal of large amounts of fine dust over long work intervals. Dirt and liquids can be reliably collected in a rugged 30-litre container which has a bumper and sturdy metal castors. Its easy handling and operation via the machine's new central rotary switch make work much easier. The machine comes complete with newly developed and highly improved accessories which can be conveniently stored in the integrated suction hose and accessory storage feature. Rubberised surfaces and lashing options mean that tools and boxes canbe placed on the flat machine head in a slip-tight manner or even affixed to it.
Includes:
Suction hose: 2.5 m, with bend
Suction tube: 2 piece(s), 0.55 m, 35 mm, Stainless steel
Filter bag: 1 piece(s), Fleece
Wet/dry floor nozzle: 360 mm, normal
Crevice nozzle
Automatic cut-out features at max. filling quality
Antistatic preparation
Flat pleated filter: PES
Filter cleaning: Tact automatic filter cleaning system
Sturdy bumper
Protection class: I
Stop swivel castor
Vacuum Specialists offers the highest quality Commercial Cleaning Equipment and Accessories at the lowest prices in Canada, and are the largest supplier of Commercial Vacuum Cleaners and Industrial Cleaning Equipment in Canada. Shop online to take advantage of our Lowest Price Guarantee and Free Shipping or visit one of our three convenient store locations in Northwest Calgary, Southwest Calgary and Airdrie.
Our friendly specialists could address you to choose a RIGHT Commercial Vacuum and parts according to your Commercial Cleaning needs. Please give us a call or click right bottom corner Green Circle to leave a message.
---
FEATURES AND BENEFITS: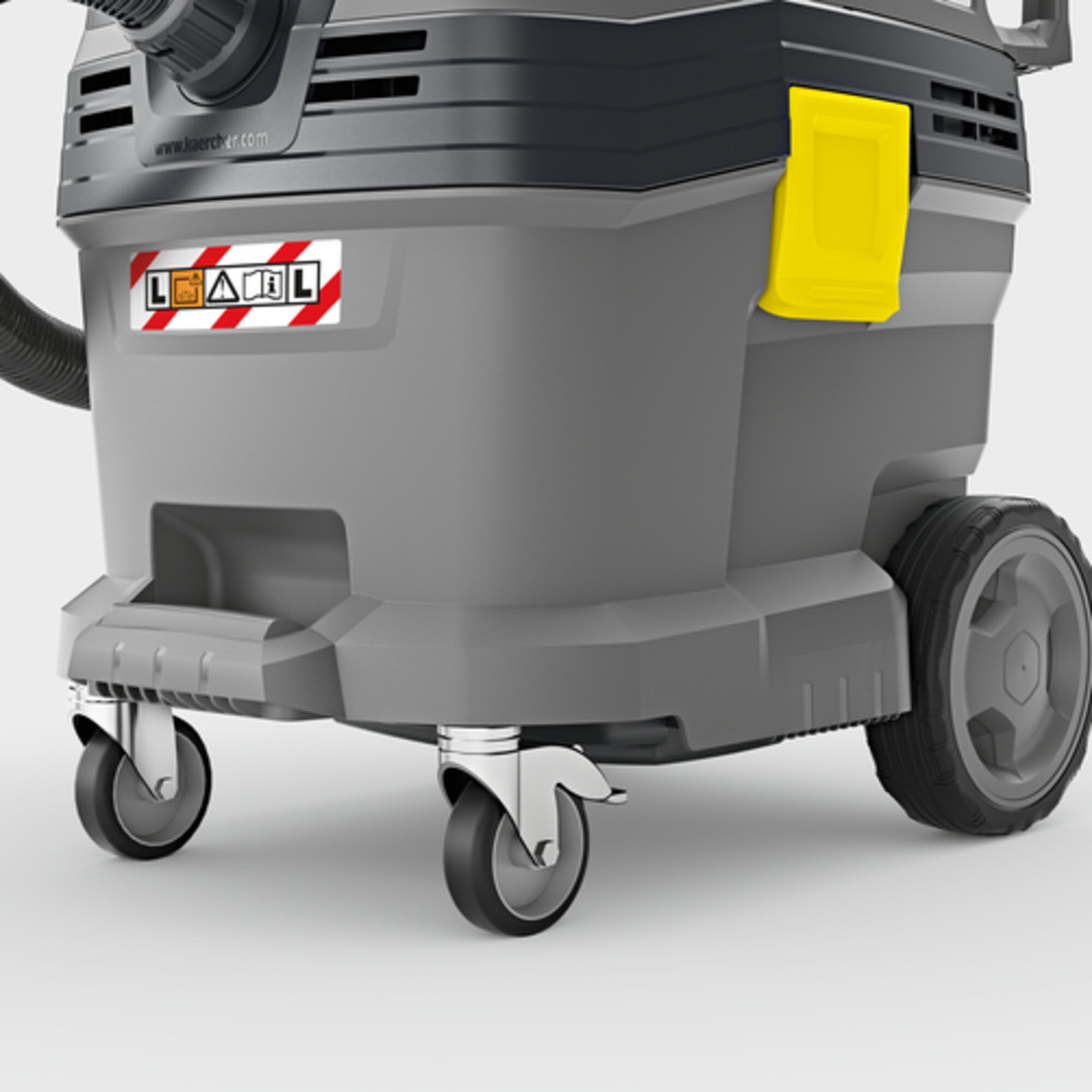 Rugged container with bumpers and metal castors.
Sturdy metal castors guarantee good manoeuvrability and unrestricted mobility on construction sites The rugged container protects the machine from bumps and knocks.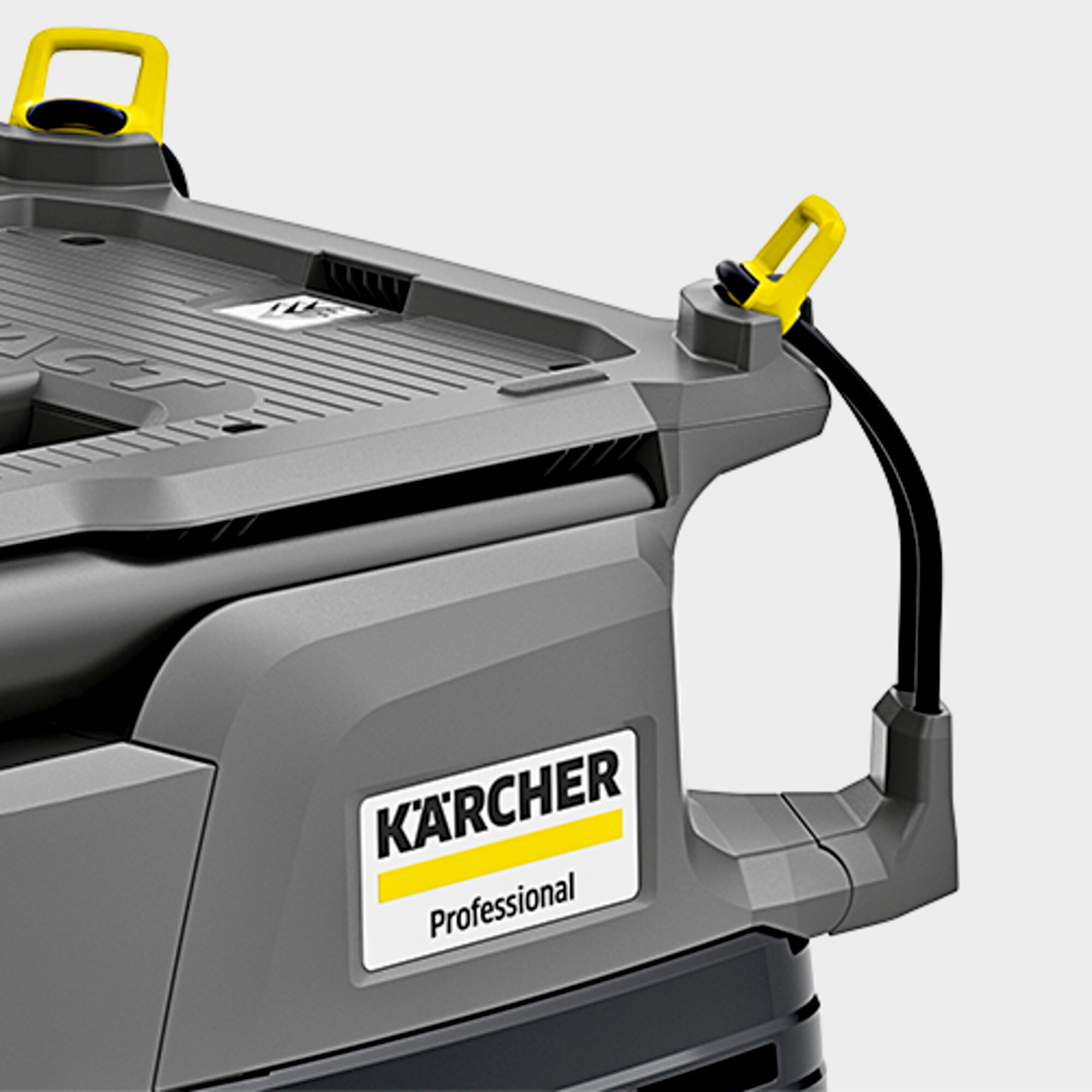 Flexible hose and power cable storage
Enables secure fixing of hoses of different lengths and diameters. The power cable is always stored safely for transport.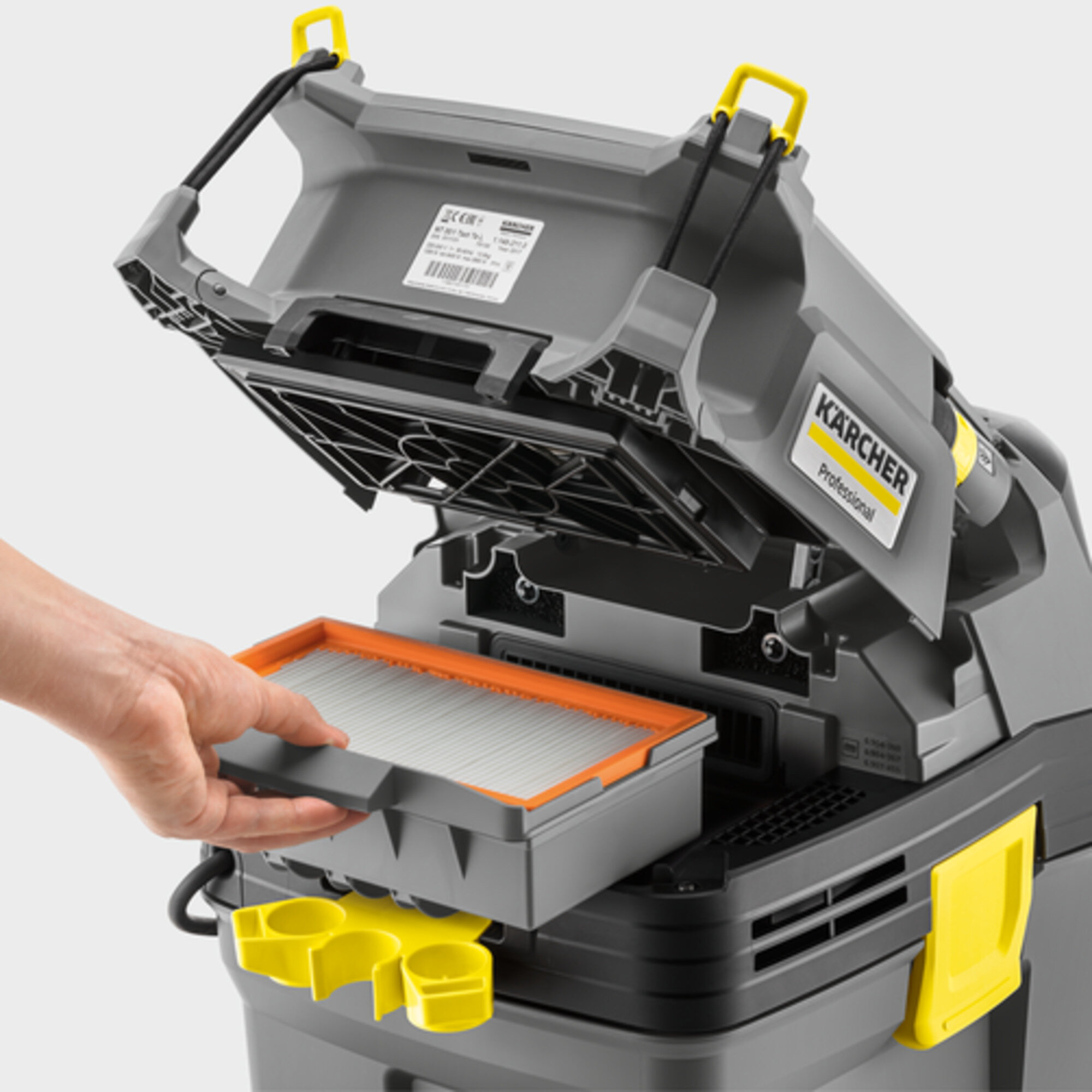 Detachable filter casing
With the detachable filter casing, removal and replacement of the filter is dust-free. It is impossible to insert the flat pleated filter incorrectly.