Puzzi 10/1 with upholstery nozzle and floor nozzle is suitable for the hygienic and effective cleaning of smaller to medium-sized areas. With 1 bar spray pressure, the spray extraction machine ensures gentle fiber-deep cleaning of textile areas and delivers impressive results, particularly for upholstery cleaning and carpet cleaning. Thanks to the narrow floor nozzle, the machine is also ideal for use in tight, confined spaces. And with the flexible suction lip, heavily-furnished areas can also be cleaned without any problem. The spray extraction machine is equipped with an integrated cable hook and a fixing for a handle with a trigger and suction tube.
Ergonomic handle and lightweight design for ease of operation.
Height-adjustable handle.
Includes:
Upholstery nozzle
Detergent: RM 760 tabs, 2 piece(s)
Spray/suction hose: 2.5 m
Floor nozzle: 240 mm
Integrated accessory storage for upholstery/crevice nozzle
Integrated accessory storage for floor nozzle
Removable 2-in-1 container for fresh/dirty water
Spray/suction tube: 1 piece(s)
Nozzle mouthpiece: Upholstery nozzle, blue
Features and benefits: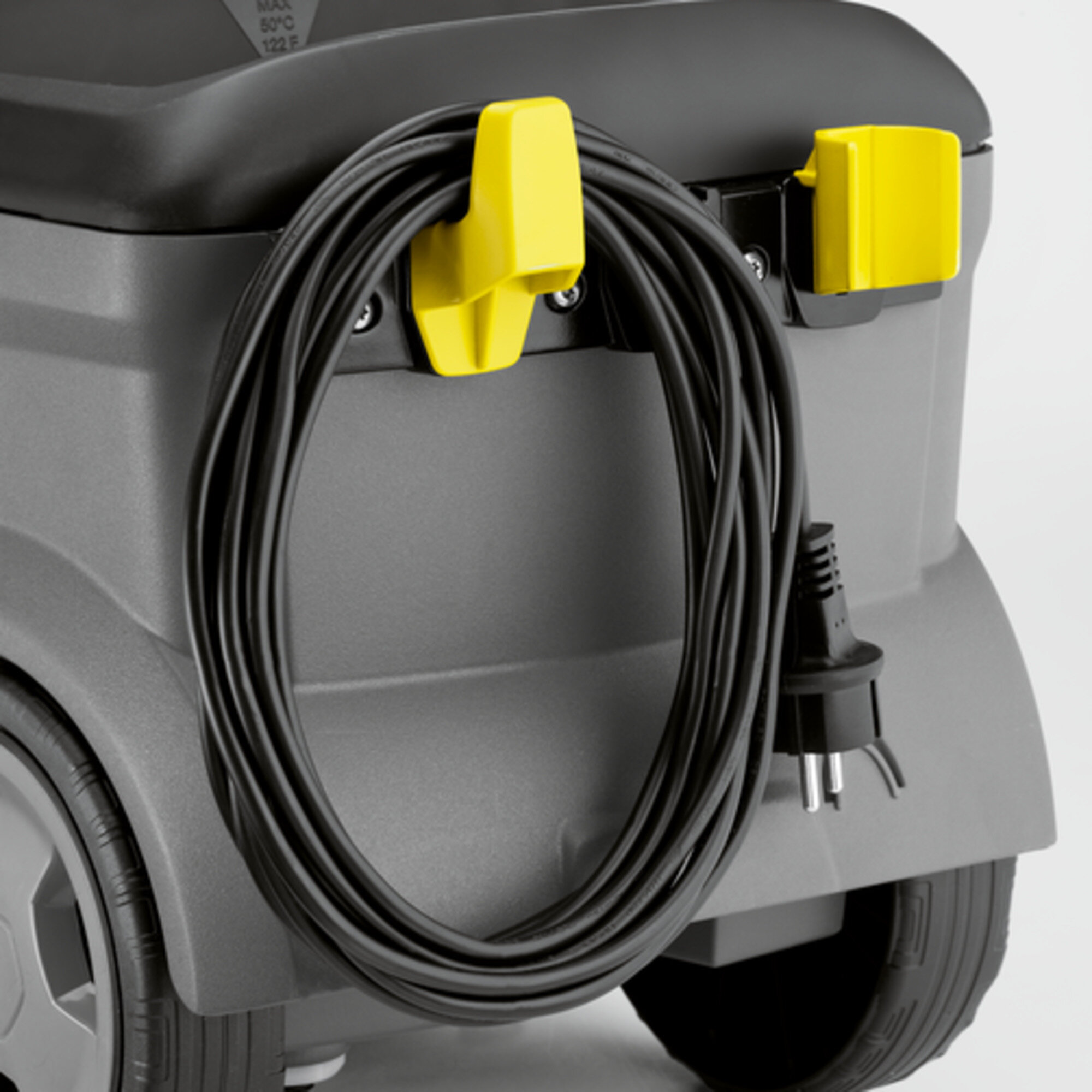 Optimal suitability for daily use
Tool-free adjustment of the grip; Accessory/cable fastenings; quick change from floor to upholstery nozzle.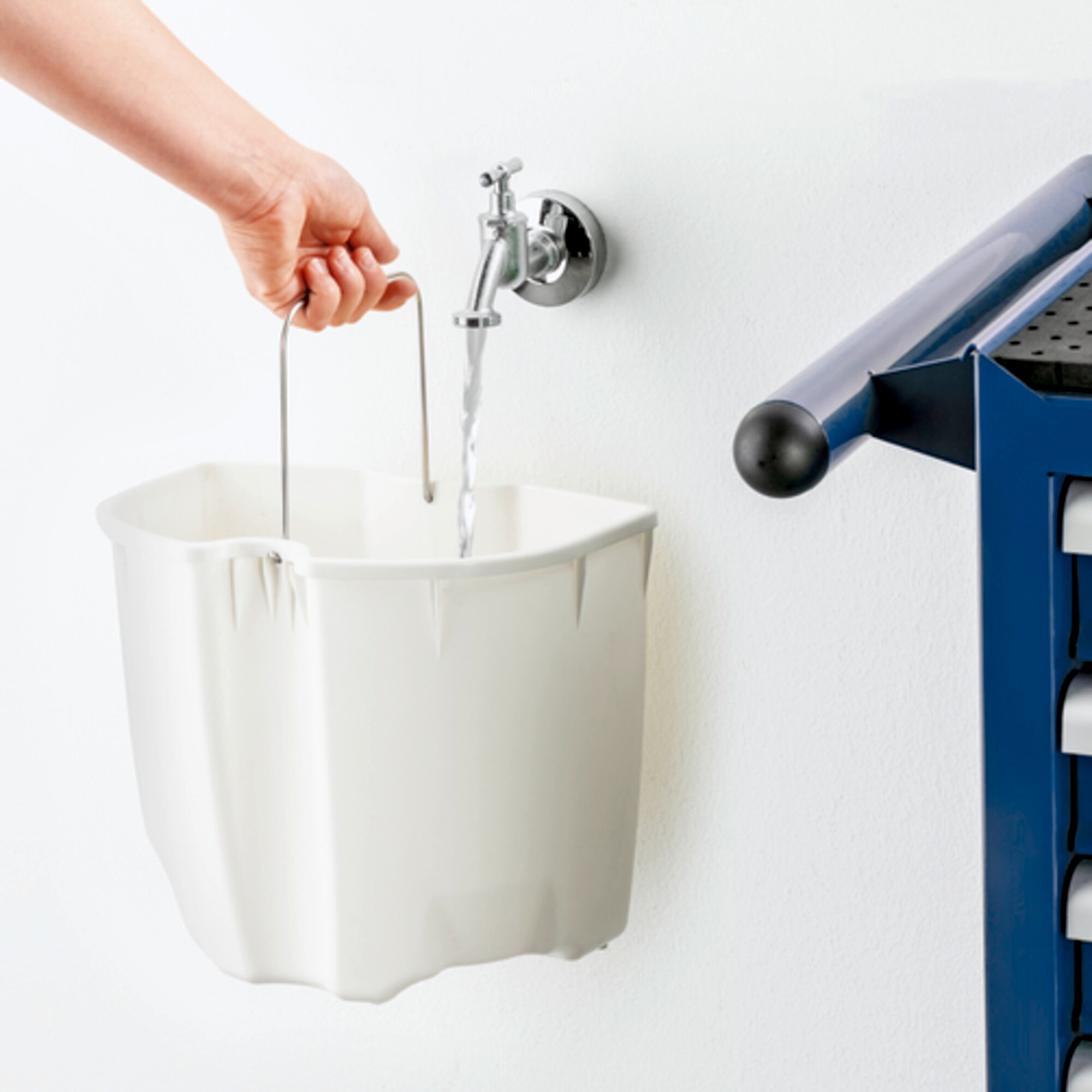 Removable dirty water tank
The dirty water tank is easy to remove and can also be used for filling the fresh water tank.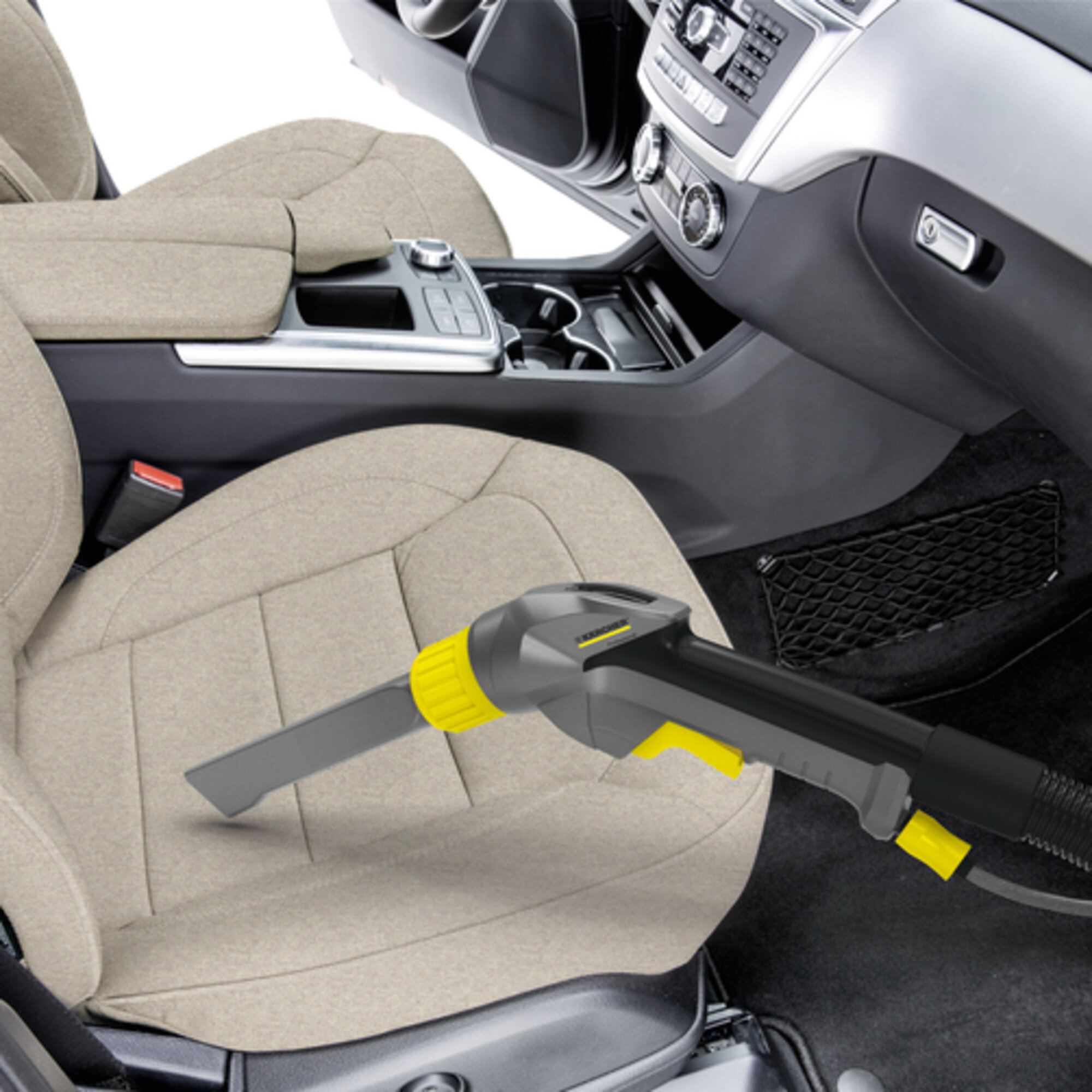 Diverse use
Various accessories for diverse applications (e.g. crevice nozzle for cleaning car seats and upholstery).
---
Vacuum Specialists offers the highest quality Commercial Cleaning Equipment and Accessories at the lowest prices in Canada, and are the largest supplier of Commercial Vacuum Cleaners and Industrial Cleaning Equipment in Canada. Shop online to take advantage of our Lowest Price Guarantee and Free Shipping or visit one of our three convenient store locations in Northwest Calgary, Southwest Calgary and Airdrie.
Our friendly specialists could help you to choose the RIGHT Commercial Vacuum and parts according to your Commercial Cleaning needs. Please give us a call or click right bottom corner Green Circle to leave a message.