Equipped with a working width of up to 1755 cm and an extra-large roller brush, the ride-on combination machine B 300 RI LPG makes it possible to scrub and sweep in one step and is therefore ideal for the deep and maintenance cleaning of large areas. Thanks to the optional side brushes/side scrubbing decks, cleaning close to the walls and into the corners is also possible. The environmentally friendly and economical drive with liquid gas (LPG), as well as the 300 liter water tank, permits long work intervals with area performances of up to 16,550 m²/h. A wide, curved squeegee ensures excellent suction, whereas the high dump guarantees simple and very convenient disposal of the waste. A solid steel frame gives the machine the robustness it needs to easily overcome tougher applications.
Every aspect of the Karcher B 300 R I was designed to save you time, ultimately saving you money.
Scrub while you sweep with this dual-purpose industrial cleaner.
Enjoy the practicality of the 59" maximum dump height of the large 47.5-gallon debris container.
Pivotable side brushes ensure you clean close to the edge every time.
Count on the heavy-duty steel frame and the Kubota LPG engine to provide power and reliability for years to come.
Never lose sight of where you are going with the commanding view from the driver's seat.
Long, uninterrupted periods of work and also suitable for interior use.
Very good suction, even in tight curves because of the curved squeegees.
Includes:
Roller brush
Powerful traction drive
Parking brake
Integrated sweeper
Sweeping function
Squeegee, curved
2-tank system
Features and benefits: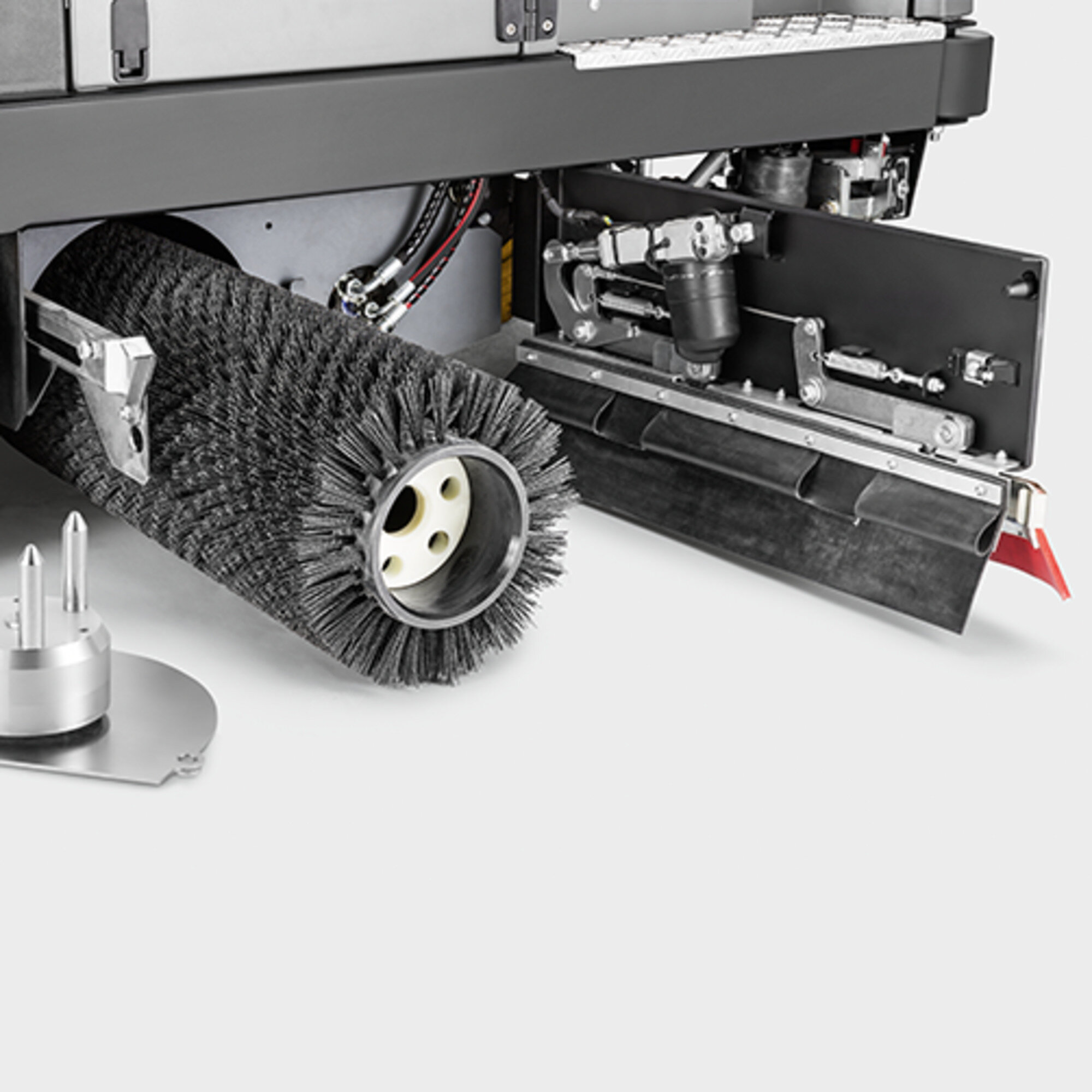 Scrub vacuuming and sweeping in a single work process
Double productivity of man and machine. Halving of the hours worked. Pre-sweeping is not necessary.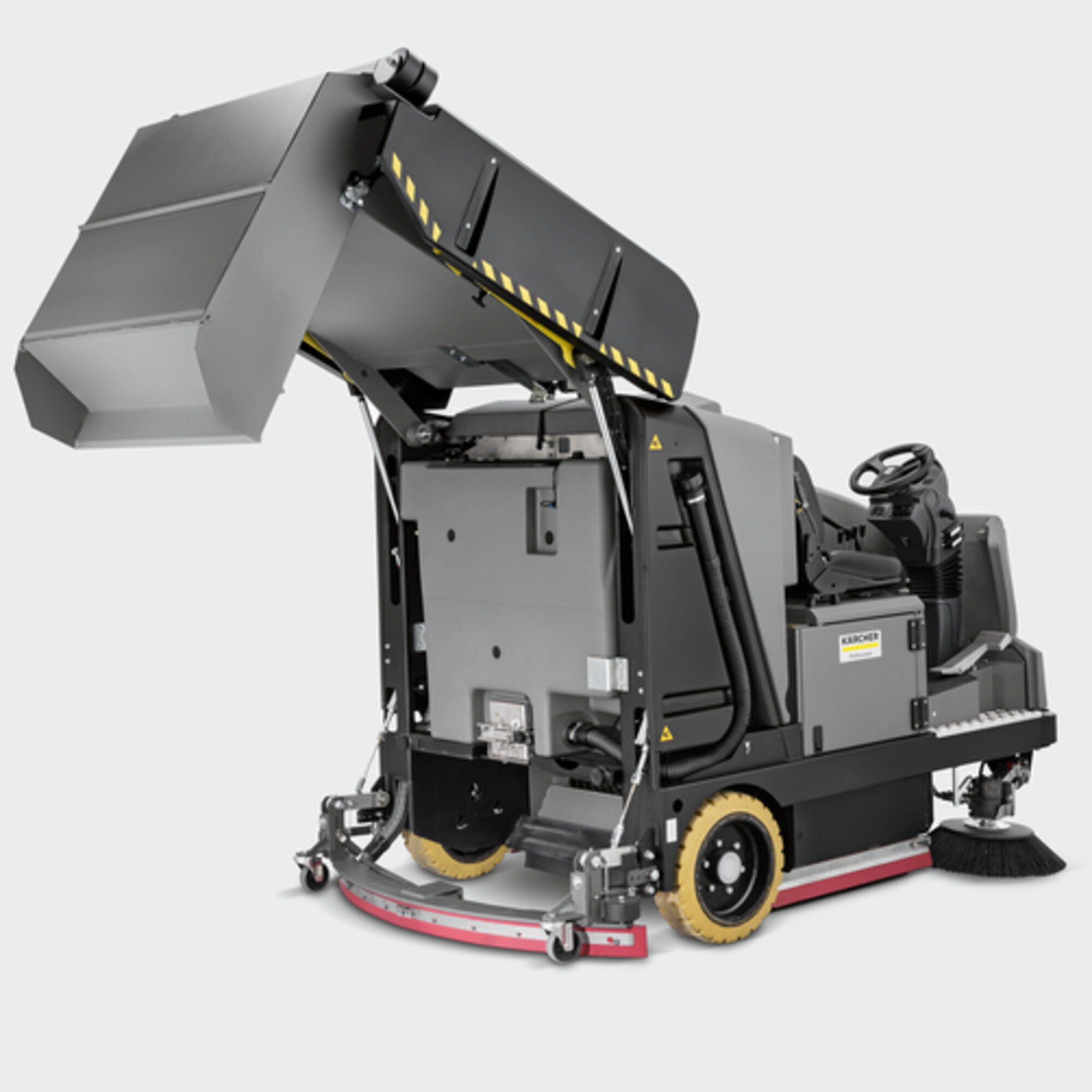 Simple high container emptying of the rubbish bin
Convenient for the operator. No direct contact with dirt. Emptying of the rubbish bin takes place while you are seated.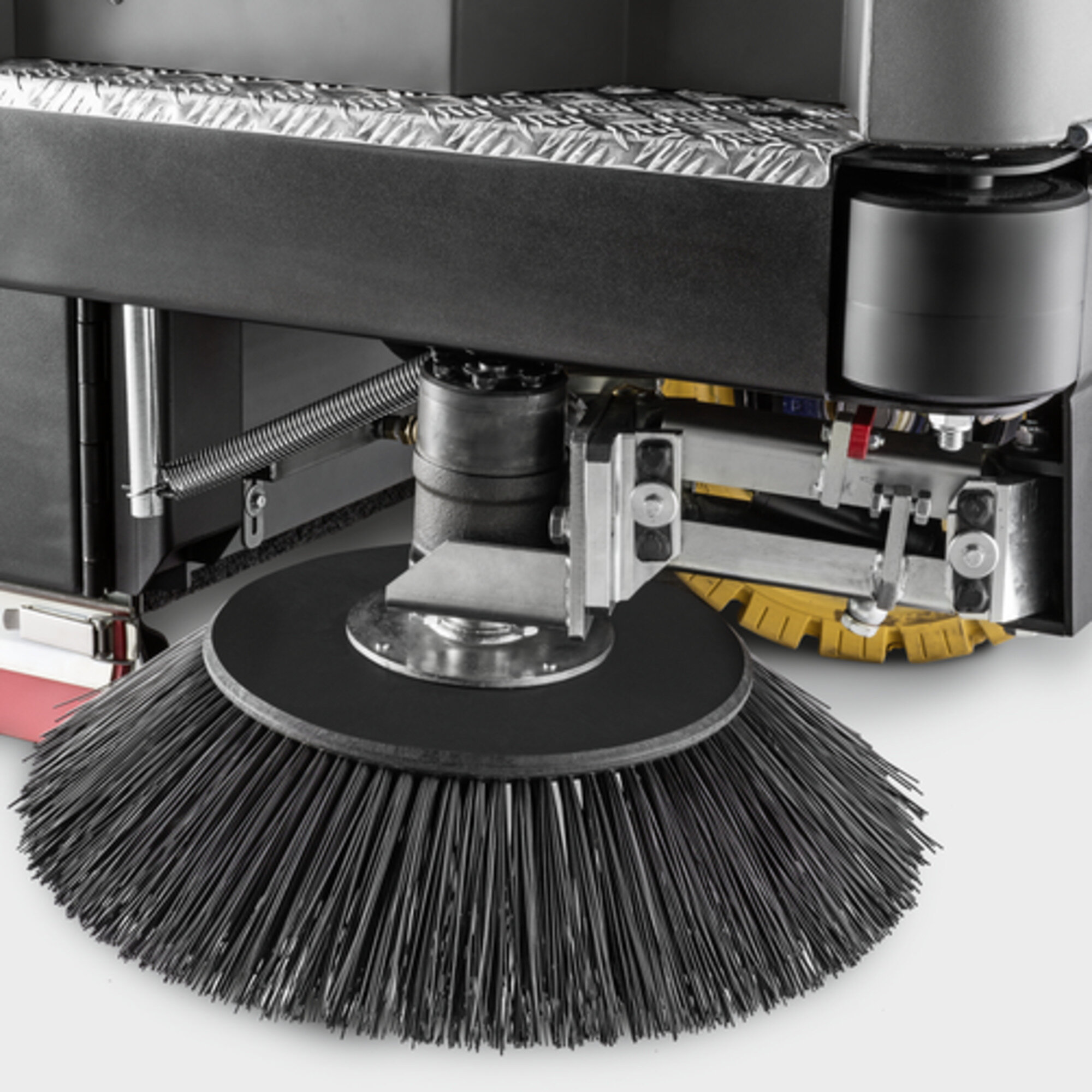 Rotatable side brush/side scrubbing deck brushes on both sides of the machine
Expansion of the working width up to 1,755 mm. Allows area performance of over 16,000 m²/h. Protects the machine and objects.
---
Vacuum Specialists offers the highest quality Commercial Cleaning Equipment and Accessories at the lowest prices in Canada, and are the largest supplier of Commercial Vacuum Cleaners and Industrial Cleaning Equipment in Canada. Shop online to take advantage of our Lowest Price Guarantee and Free Shipping or visit one of our three convenient store locations in Northwest Calgary, Southwest Calgary and Airdrie.
Our friendly specialists could address you choose the RIGHT Commercial Vacuum and parts according to your Commercial Cleaning needs. Please give us a call or click right bottom corner Green Circle to leave a message.