The KM 70/30 C is the successor to our KSM 690 and is based on the very successful KM 70/20 C with all its outstanding features. The KM 70/30 C Bp has an electrically driven main sweeper roller, as well as an electrically driven side brush, e.g. for sweeping out corners. The push handle can be adjusted to three different heights, can be folded down and offers a high degree of operating comfort. The height of the sweeper roller and side brush can be easily adjusted. The sweeper roller can be quickly adjusted using a handle with six ratchet steps.
Electric suction fan for the suction of fine dust from the waste container.
Can be switched off for sweeping wet floors.
Includes:
Fine dust filter
Sweeper drive, electric
Filter cleaning manual
Foldable push handle
Dustpan principle
Suction
Outdoor use
Indoor use
Features and benefits: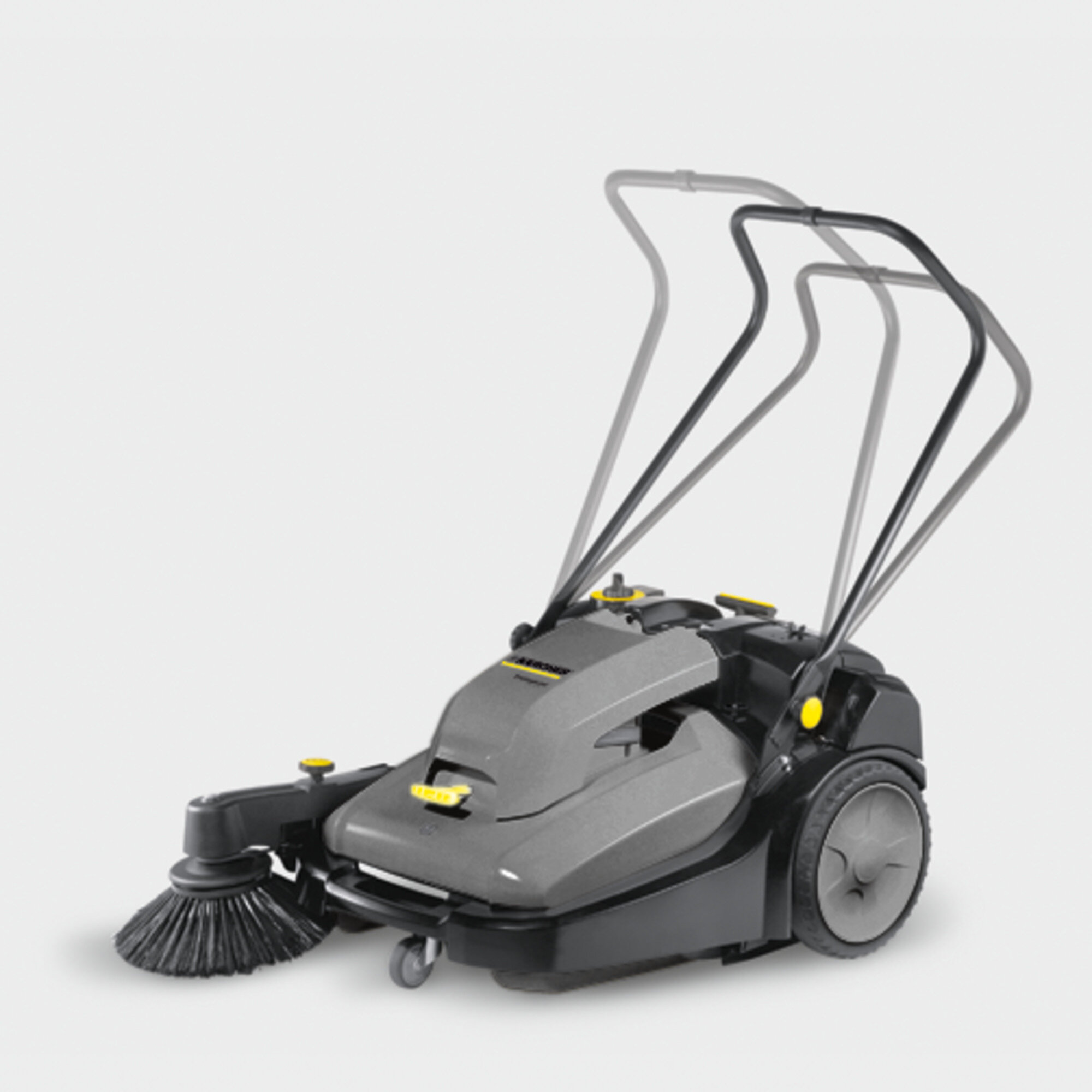 Adjustable push handle
Three adjustment options for maximum ergonomics. Space-saving parking position thanks to folding design.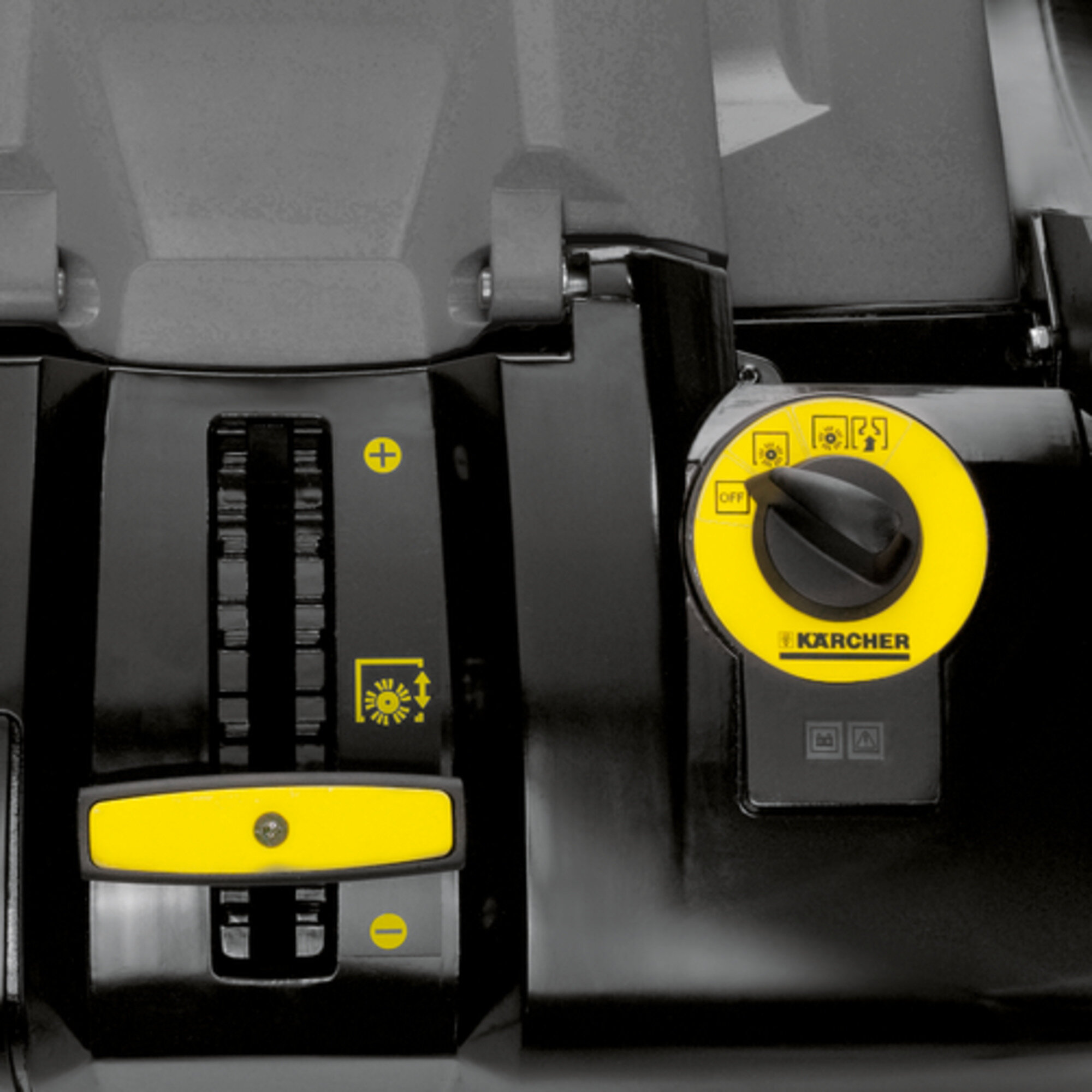 Easy operation (operating concept)
Easy to use program selector switch.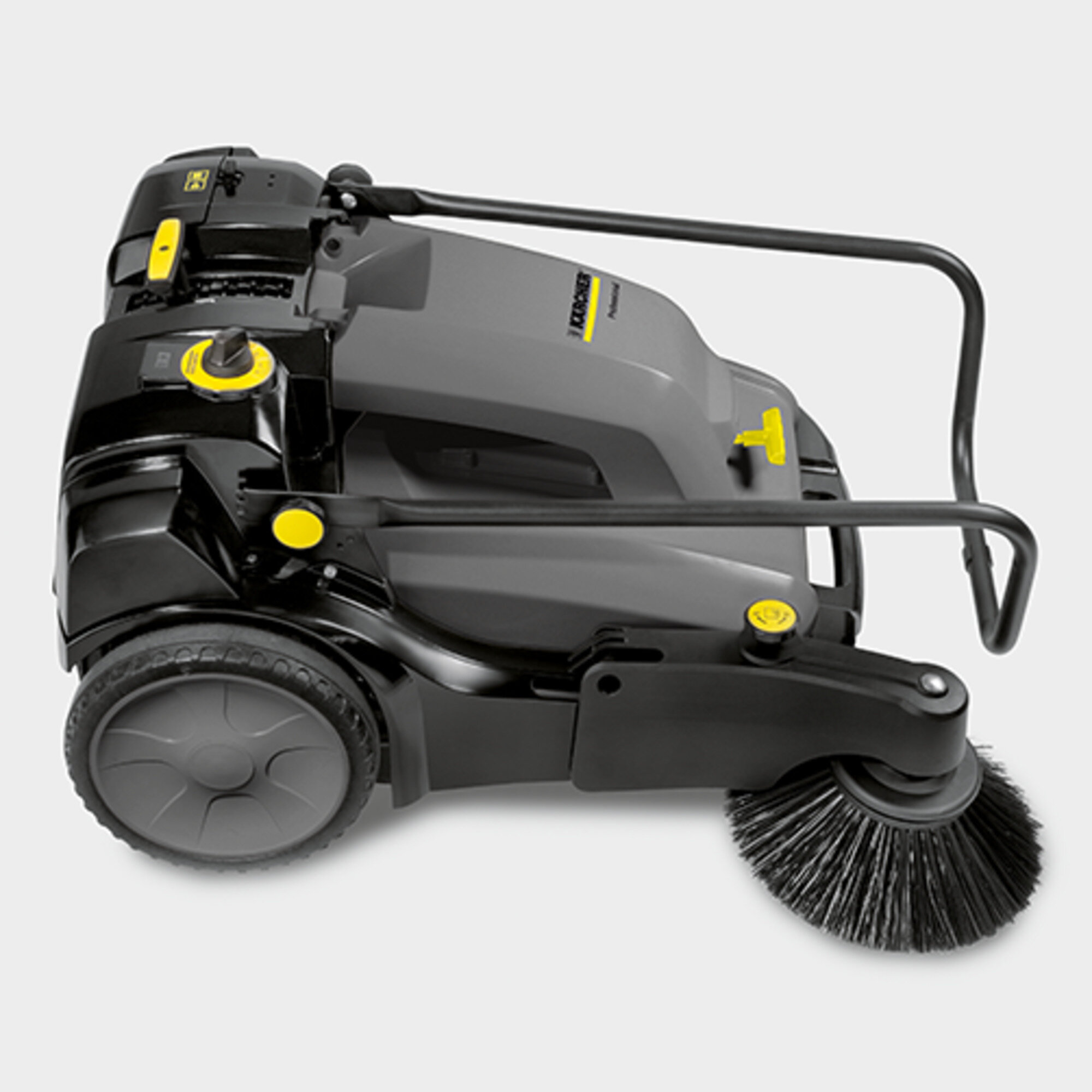 Easy to transport
Front and rear carrying handles for easy transport and loading into a car
---
Vacuum Specialists offers the highest quality Commercial Cleaning Equipment and Accessories at the lowest prices in Canada, and are the largest supplier of Commercial Vacuum Cleaners and Industrial Cleaning Equipment in Canada. Shop online to take advantage of our Lowest Price Guarantee and Free Shipping or visit one of our three convenient store locations in Northwest Calgary, Southwest Calgary and Airdrie.
Our friendly specialists could address you to choose a RIGHT Commercial Vacuum and parts according to your Commercial Cleaning needs. Please give us a call or click right bottom corner Green Circle to leave a message.