The EB 30/1 has a foot-operated on/off switch. At 90 mm height, the unit is flat enough to reach beneath radiators and furniture with low ground clearance. It picks up loose dirt within just 2 mm of its edges. The telescopic broomstick has a push handle and can be adjusted to suit the operator's height, while a universal joint enables it to move in all directions. When not in use, it locks into the vertical position. The electric broom can run for roughly 30 minutes on carpets and 45 minutes on hard floors before the powerful nickel-cadmium battery requires recharging. Charging time can be reduced from 12 hours to 50 minutes using the optional fast charger. Batteries can be swapped to permit uninterrupted working. No tools are required to change batteries or remove the roller brush. Any hairs that get wound around the brush can be removed by running a knife along a specially designed groove to sever them.
The waste container is simple to remove and replace.
Quick and easy emptying without coming into contact with dirt.
Includes:
Battery: 7.2 V / 2.6 Ah battery (1 piece)
BC 1/1.8 quick charger
Roller brush, standard
Protection class: III
Telescopic handle, height-adjustable
Vacuum Specialists offers the highest quality Commercial Cleaning Equipment and Accessories at the lowest prices in Canada, and are the largest supplier of Commercial Vacuum Cleaners and Industrial Cleaning Equipment in Canada. Shop online to take advantage of our Lowest Price Guarantee and Free Shipping or visit one of our three convenient store locations in Northwest Calgary, Southwest Calgary and Airdrie.
Our friendly specialists could address you to choose a RIGHT Commercial Vacuum and parts according to your Commercial Cleaning needs. Please give us a call or click right bottom corner Green Circle to leave a message.
---
FEATURES AND BENEFITS: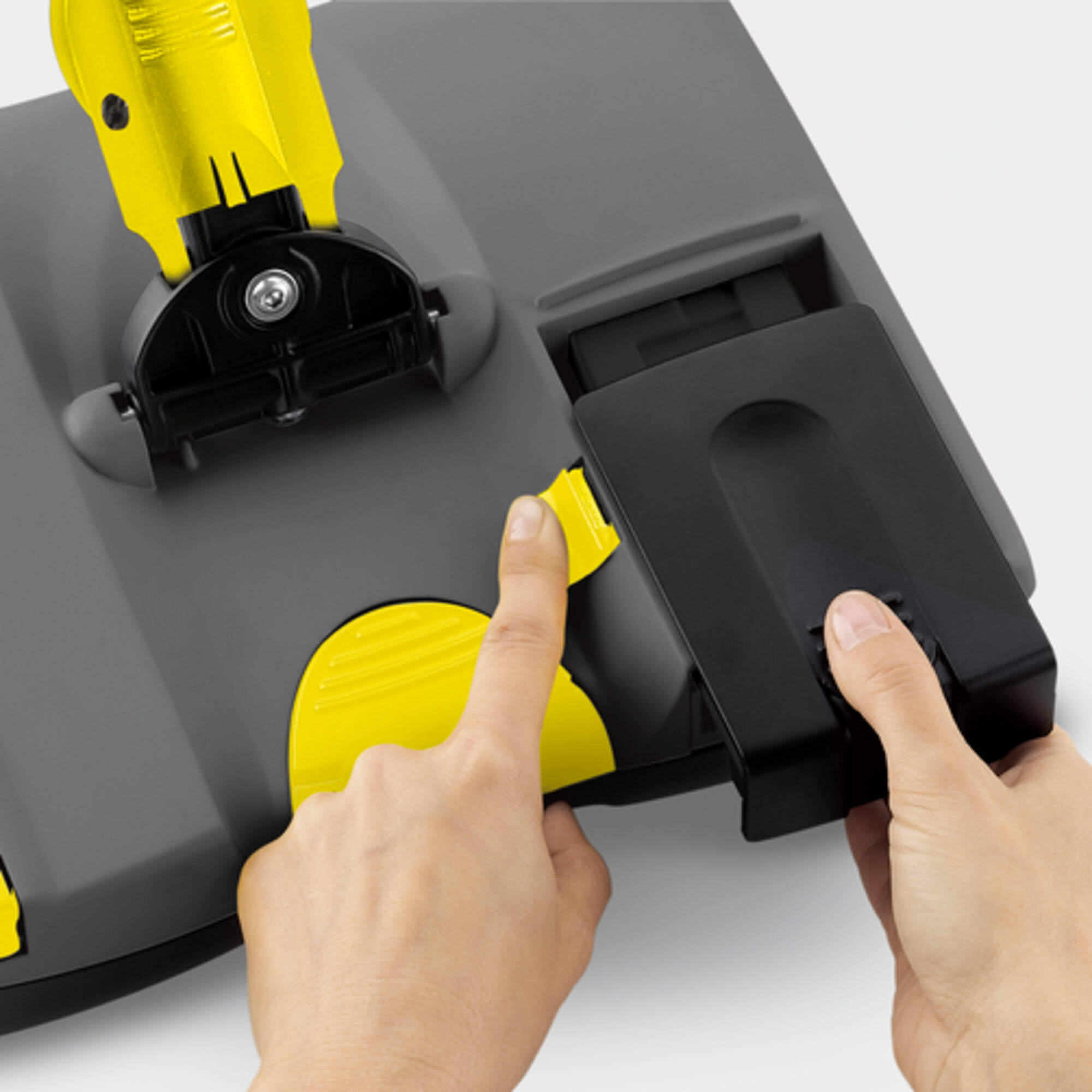 Easy battery changes
The powerful Li-Ion battery is easy to remove and change in a single step.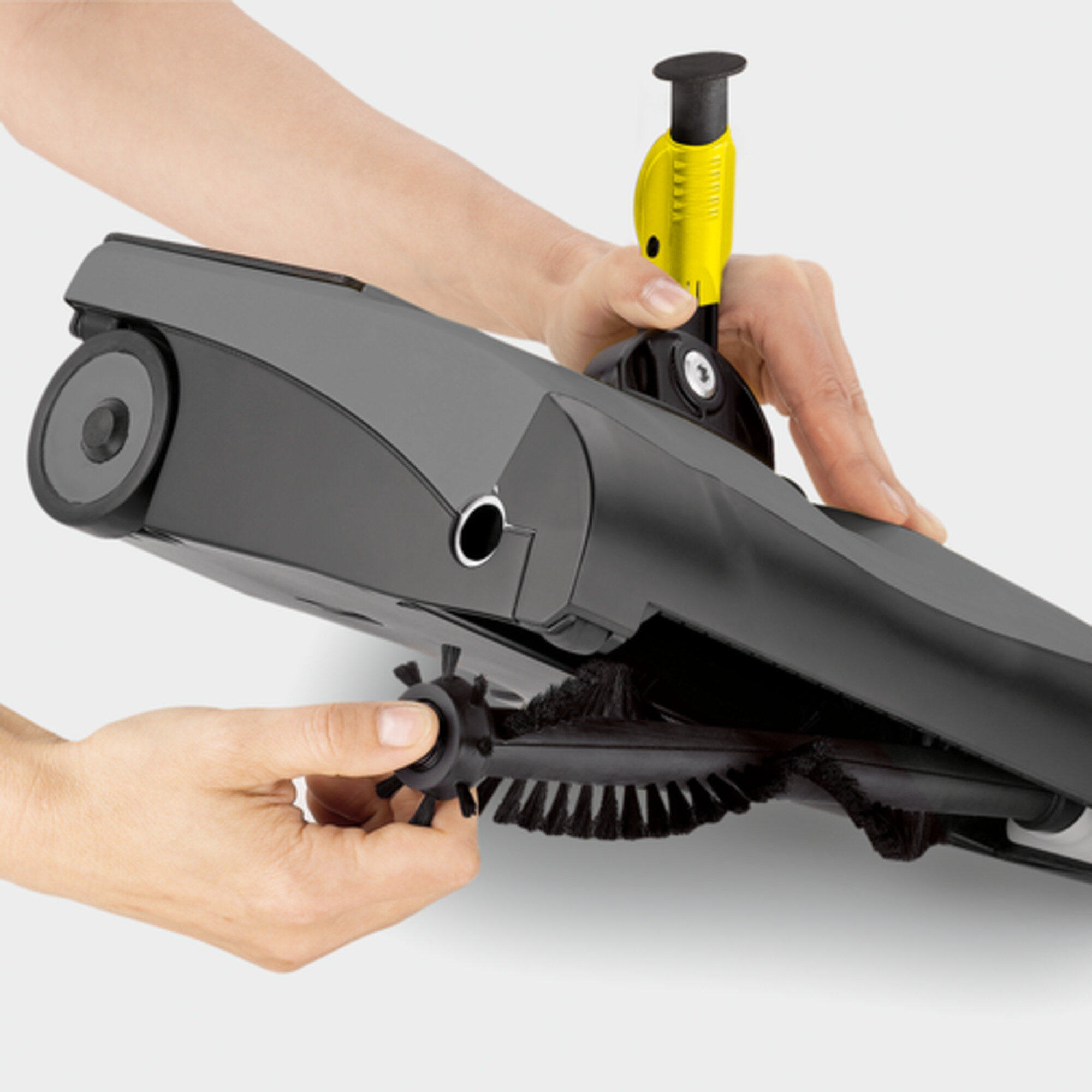 Brush replacement without tools
The roller brush can be removed without tools for easier cleaning.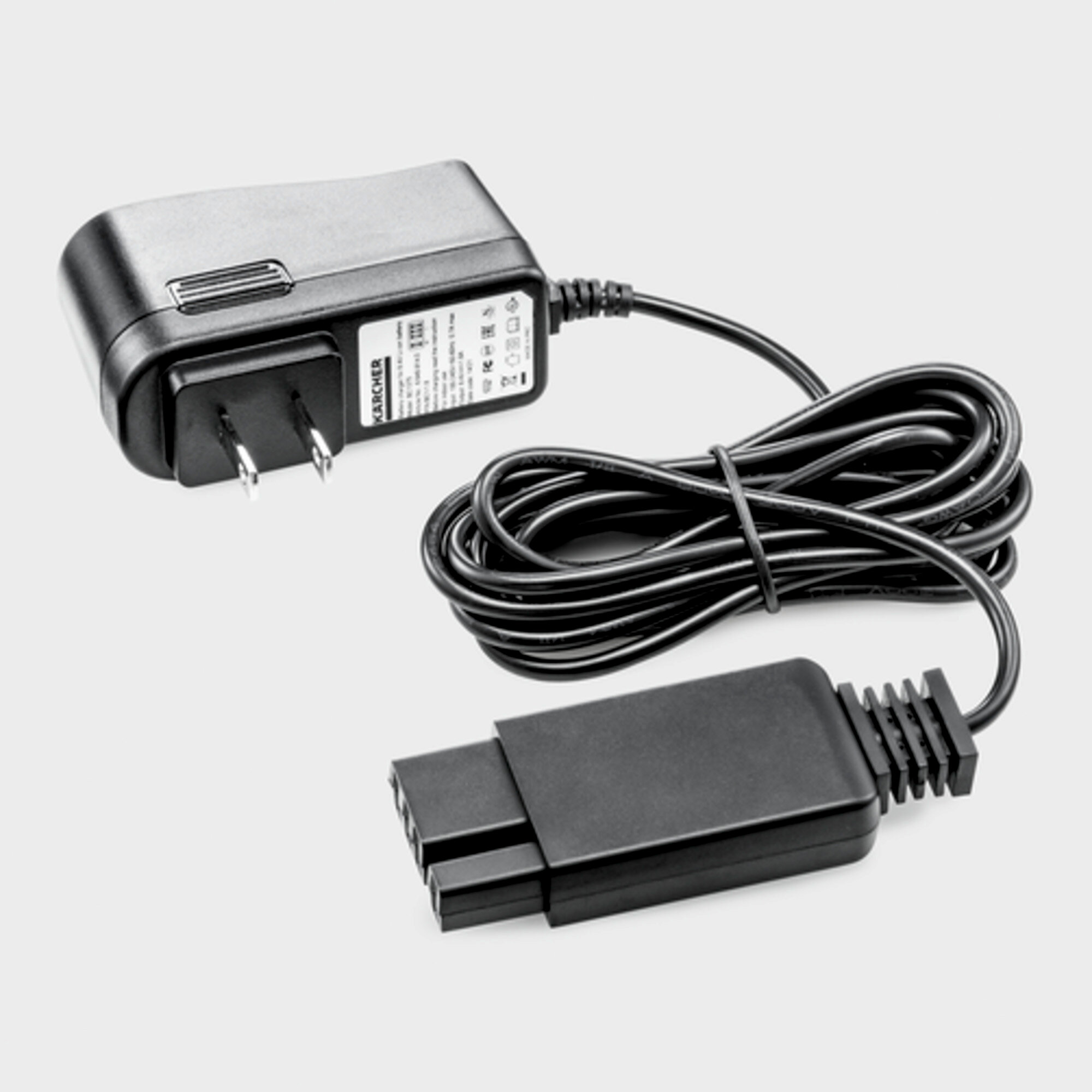 Fast charger
Short charging time, long runtime: charges batteries fully in less than two hours.