The R10E entry level SupraLite is built to clean floors – all of them. We built the Entry model with the critical features for the best floor cleaning possible, but none of the drills. The Entry model features a wood brush roll, a 30-foot cord, durable plastic wheels, and a paper bag. With its Gold Seal of Approval from the Carpet and Rug Institute, rest assured you won't sacrifice performance for an attractive price. First introduced more than a decade ago, the SupraLite Entry continues to be a terrific value for years of remarkable floor cleaning.
Features:
Headlight for seeing under dark spaces like furniture or beds
Long 30-foot cord
Ergonomic rubber handle
Super easy to push thanks to powerful action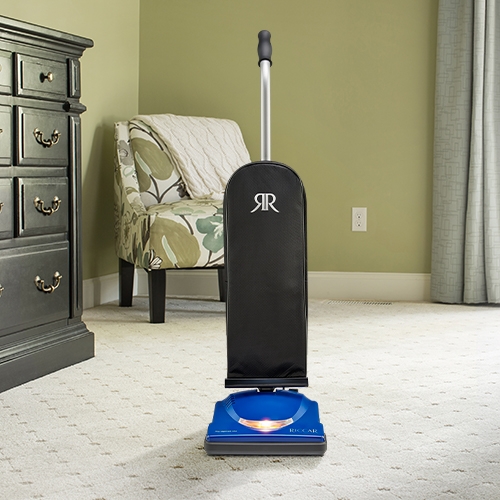 With its headlight, durable construction, ergonomic handle, and powerful motor, the R10E is a capable, built-to-last vacuum.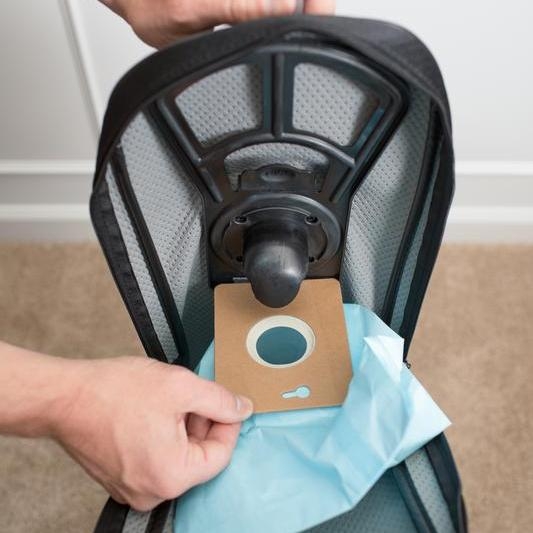 Easy Bag Change:
The R10E has a large bag that seals when installed and is very easy to change when full.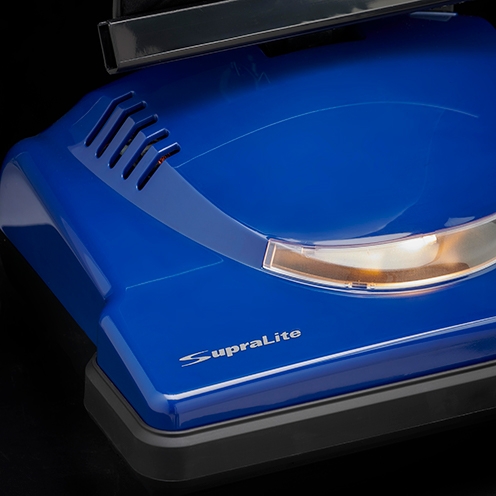 Beautiful in Blue:
The R10E has a superior durable head that protects the motor and brushroll as you clean. The motor is powerful and makes cleaning almost effortless.