Dual Spin Pet isn't just for routine deep cleans. Pull it out the next time you have an unexpected spill or pet accident for an easy way to bring your carpets back to like-new. Use the included tool and hose to tackle spots, stains and spills on upholstery or stairs.
FEATURES:
Double the brushes so you do less work: Everything pet owners need for a deep clean. Powerfully remove tough pet stains and deeply embedded dirt with two brush rolls. Plus, the brush rolls have an antimicrobial coating to help protect the unit from odor-causing bacteria.
Low profile design: Stains can hide anywhere. Enjoy an easier deep clean without moving your furniture thanks to Dual Spin Pet's low profile design.
Hassle-free routine: We designed Dual Spin Pet to be lightweight and easy to carry, making it easy to deep clean your whole home without hassle.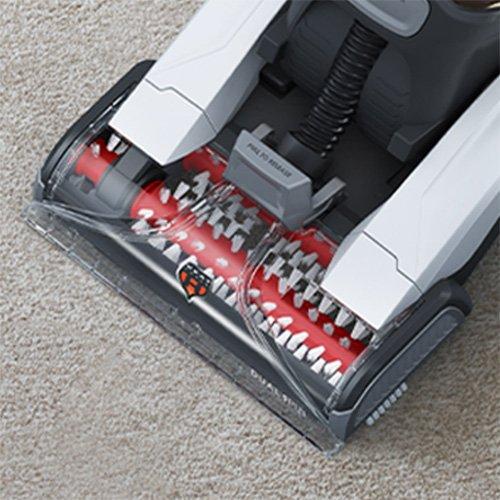 Dual Spin cleans deeper
We've doubled the brushes so you can clean deeper with less effort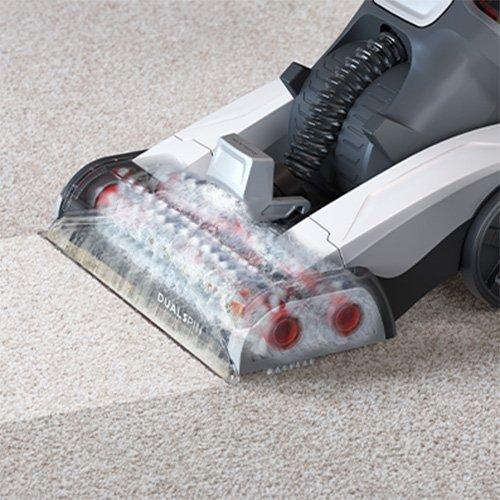 Pet odor protection
Both brush rolls feature an antimicrobial coating to help protect against odor-causing bacteria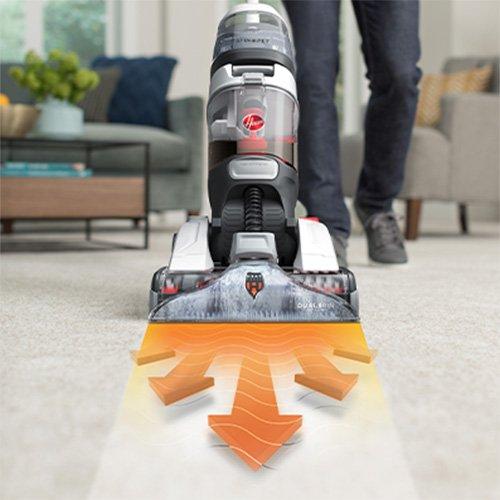 HeatForce™ dries faster
Speed up dry time by applying hot air directly to your wet carpets
Deep clean above the floor
Simply attach the hose and tools for easy deep cleaning on furniture or stairs
INCLUDES:
2-in-1 upholstery tool: Scrub out tough stains from upholstery and stairs with ease.
Small upholstery tool: Reach dust hiding up high in corners and on vents with 10 feet of total above floor reach.
Hose: Simply attach a tool to clean messes above the floor.