BUY THE MIELE TRIFLEX HX2 CAT & DOG CORDLESS VACUUM CLEANER
Cordless stick vacuum cleaners Triflex HX2 Cat & Dog with LED light and handheld brush: ideal for pet hair
Up to 60 minutes of cleaningValid for power level 1 without connected Multi Floor XXL electrobrush with a single charge.
With automatic flooring detection for effortless handling.
99.999%IEC 62885-4 dust retention capacity with HEPAIEC 62885-4 filter.
Miele's most powerful vacuum cleaner, cleaning performance compared with a Miele Complete C3 canister vacuum cleaner (SGEF3) with STB 305-3 Turbobrush (dust pickup from carpet and hard flooring with crevices, fiber pickup from carpet). In accordance with IEC 62885-2.
Patented Patent: DE 10 2016 105 475 B4 3-in-1 design for versatile cleaning.
Patented 3-in-1 design. Ultimate flexibility for any situation. Individual comfort: the design concept of your Miele vacuum cleaner adapts to suit your needs perfectly.
Reach mode. Maximum range. Multi-purpose: The PowerUnit is located at the top for maximum flexibility during vacuuming.
Convenience mode. Effortless cleaning. Convenient handling: Light in weight for effortless handling.
Compact mode. Easy handling. Practical and quick: The PowerUnit solo is ready to use in next to no time.
Flexible charging options. Convenient and versatile. Totally individual: the charging options are as flexible as your Miele Vacuum Cleaner.
Optional products and accessories:
HX-LA: Lithium-ion battery, increases the running time of the Triflex.
HX-LS: Charger cradle, for convenient charging of lithium-ion battery independent of appliance.
HX-SEB 23: Electro Compact handheld brush. Compact handheld brush – flexible and versatile.
Looking For A Miele Vacuum Cleaner? Here's A Helpful Guide Click Me
HOW TO CHOOSE VACUUM? Three Tips to help you! Click Me
Has Your Warranty Expired? Don't Worry, Vacuum Specialists provides Repair and Clean Up services.
Please give us a call or click the right bottom corner Green Circle to leave a message.
---
FEATURES:
Breathe easily:
With the HEPA lifetime filter you can create a hypoallergenic zone within your own four walls. Combined with the HEPA filter, it achieves an overall filtration performance of 99.999% so that even microscopic particles and allergens are captured and filtered, removing them from the air. This means allergy sufferers benefit from less exposure to pollen and household dust.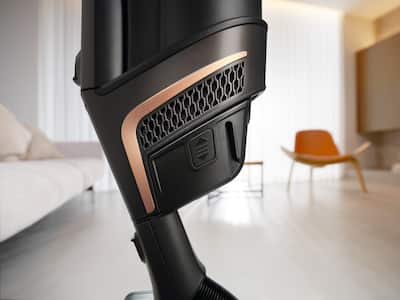 Perfect for pet hair:
Pet hairs are stubborn and often difficult to remove, whether they are on the sofa or the carpet. The long bristles on the Miele Electro Compact Handheld Brush pick these up easily and reliably. This is the best way to thoroughly and effortlessly rid your home of deep-seated dirt.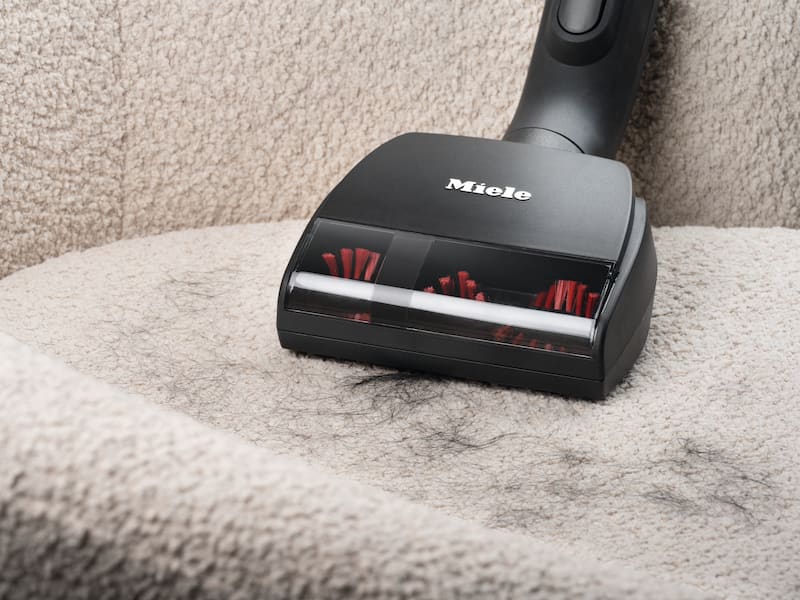 Empty in no time:
The dust container for your Miele Triflex Vacuum Cleaner full? Thanks to Twist2open, emptying the container is simple – it just takes a single twist. The container opens immediately and you can easily dispose of the dust in the bin.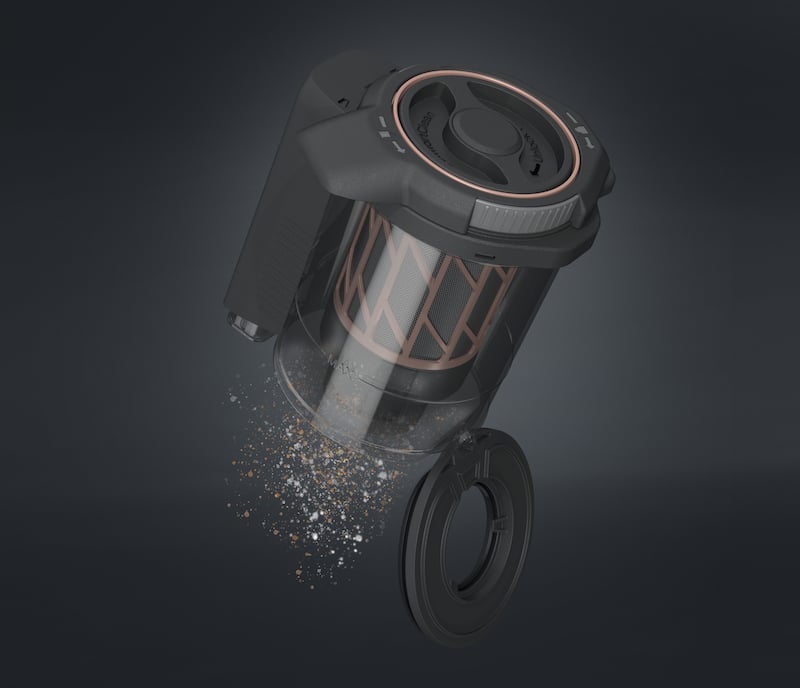 Vacuuming in all lighting conditions:
The incredibly bright light strip on the front of your Multi Floor XXL Electrobrush makes sure that even tiny dust particles are visible during vacuuming. Even dust in dark corners and under furniture won't go unnoticed.