BUY THE MIELE TRIFLEX HX2 CORDLESS VACUUM CLEANER
Up to 60 minutes run time on one charge
Wide electric brush with automatic floor covering detection
99.999% dust retention with HEPA filter
Most powerful Miele vacuum cleaner
Scope of delivery
Crevice nozzle
Suction brush plastic bristles
Upholstery nozzle XXL SPD 20
Electric brush Multi Floor XXL SEB 430
Wall mount
Power supply unit
Optional products and accessories:
HX-LA: Lithium-ion battery, increases the running time of the Triflex.
HX-LS: Charger cradle, for convenient charging of lithium-ion battery independent of appliance.
HX-SEB 23: Electro Compact handheld brush. Compact handheld brush – flexible and versatile.
Looking For A Miele Vacuum Cleaner? Here's A Helpful Guide Click Me
HOW TO CHOOSE VACUUM? Three Tips to help you! Click Me
Has Your Warranty Expired? Don't Worry, Vacuum Specialists provides Repair and Clean Up services.
Please give us a call or click the right bottom corner Green Circle to leave a message.
---
FEATURES:
PATENTED 3-IN-1 DESIGN
Ultimate flexibility for any situation: Enjoy ultimate flexibility: the PowerUnit for your Miele Triflex HX1 and HX2 Vacuum Cleaner can be attached to the top and the bottom. This means that you can vacuum under low furniture and large areas effortlessly. The PowerUnit is also always at hand and can be used separately to clean your car seats or couch quickly. The configuration concept of the Triflex, therefore, adapts to suit your needs perfectly.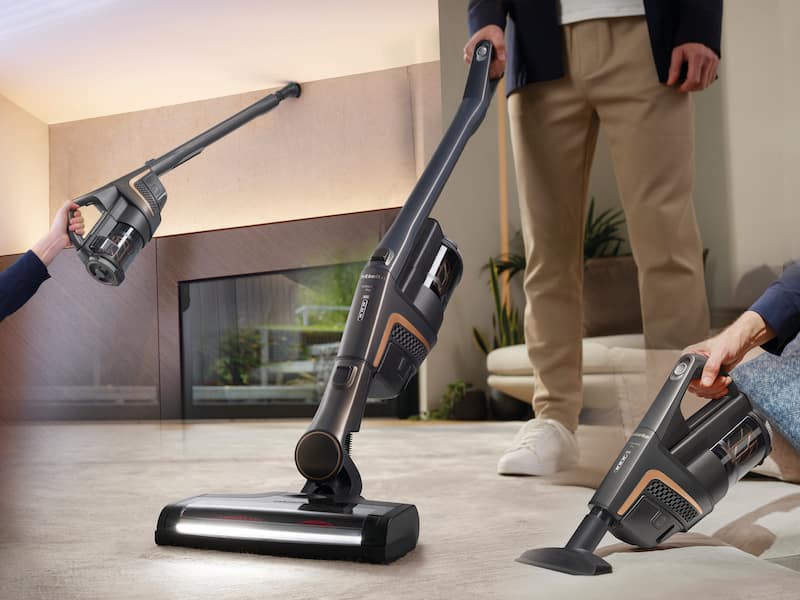 REACH MODE
Maximum range: A multitude of options: whether you want to vacuum under low furniture or get rid of dust from your bedroom ceiling, the Triflex HX2 offers maximum flexibility thanks to the attached PowerUnit. It is easy to reach under the bed or wardrobe with your vacuum cleaner, meaning you can enjoy a perfectly clean home.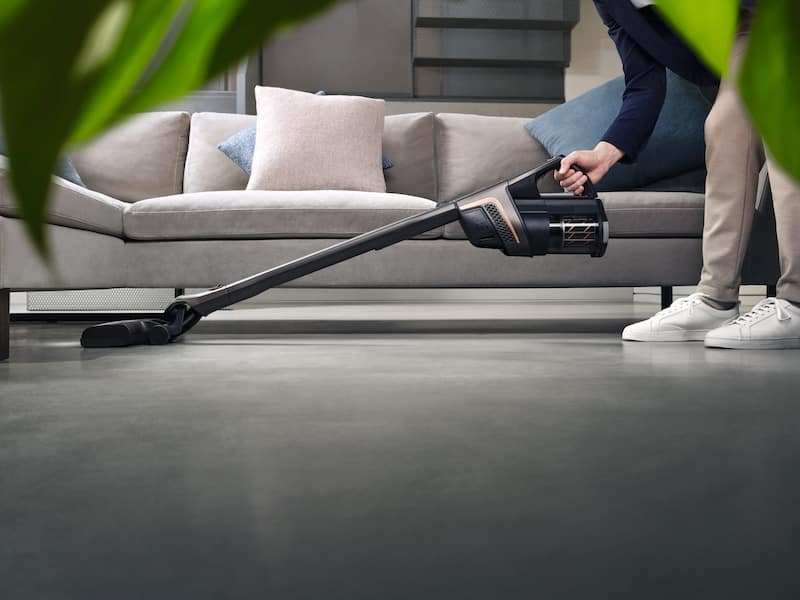 CONVENIENCE MODE
Effortless cleaning: Perfect for large areas: attach the PowerUnit to the lower part of your Miele Triflex HX2 Vacuum Cleaner. With this, you can vacuum large areas, such as long hallways or spacious living rooms, with ease. It is lightweight, making it easy to hold, and is also self-standing for when you need to take a little break. The vacuum cleaner is equipped with a self-standing function for short breaks during vacuuming.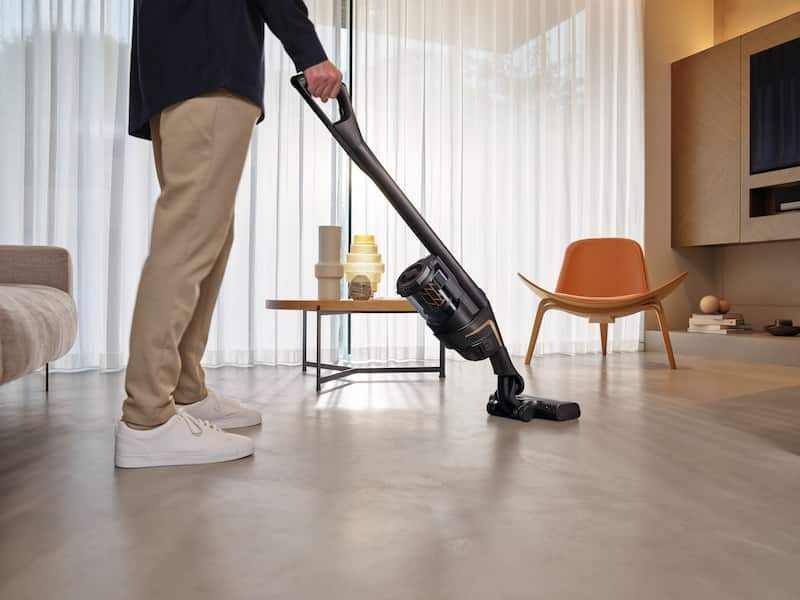 COMPACT MODE
Easy handling: Do you want to vacuum up a few crumbs from the couch or get rid of dust on your car seat? With the PowerUnit on its own, this is possible without any problems: It can be easily removed and used independently of the suction pipe and the electric brush. It is ready to use in a flash, saving you time but ensuring efficient cleaning at the same time.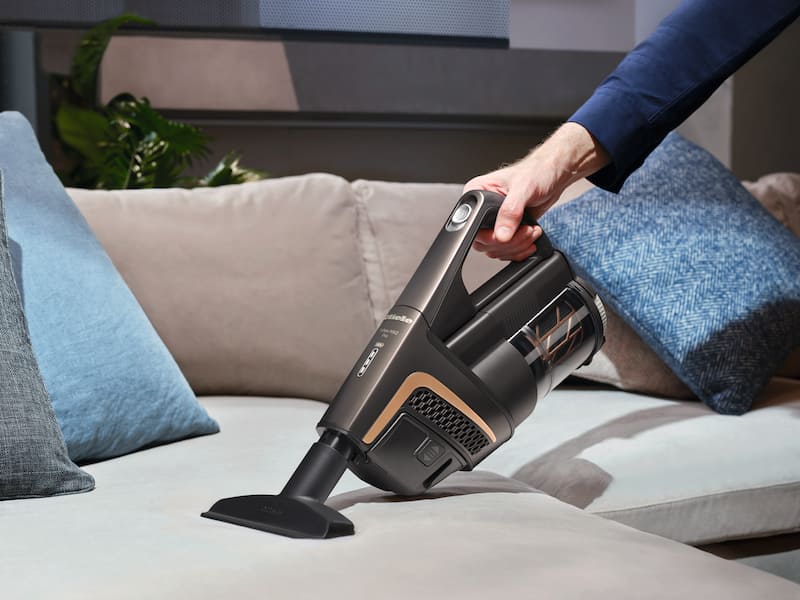 FLEXIBLE CHARGING OPTIONS 
Convenient and versatile: Charging your Miele Triflex Vacuum Cleaner is now extremely convenient – depending on the individual configuration concept, you can charge the appliance with the PowerUnit on the top or the bottom. If you do not want to drill the wall bracket into the wall, you can simply plug the cable directly into the battery. What if there is no socket where you store your vacuum cleaner? No problem – you can charge the battery outside the appliance.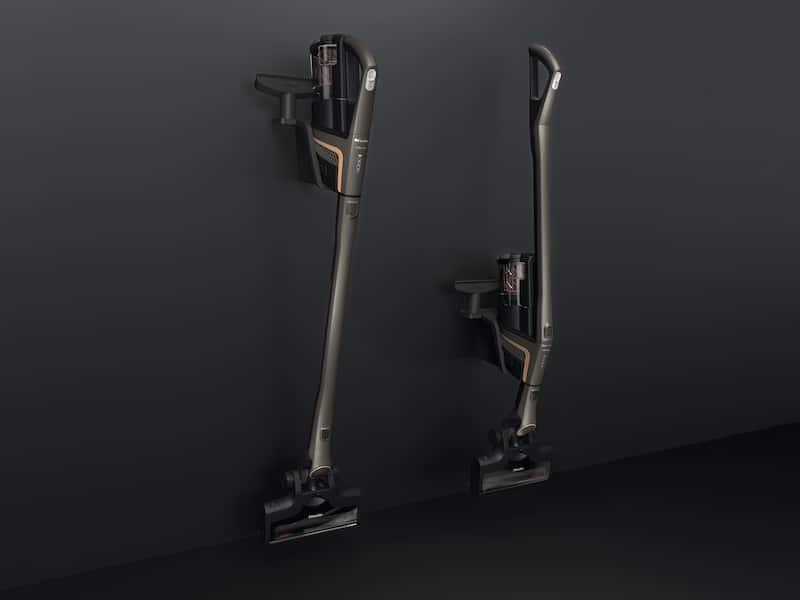 WALL BRACKET WITH THREE-PIECE ACCESSORY SET
Perfectly stored: Thanks to the wall bracket, you can easily stow your Miele Vacuum Cleaner, including the three-piece accessory set, on the wall. This saves you space that you can use for other things.